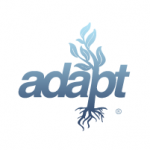 Adapt Marketing
Adapt builds audiences for brands looking to dominate their vertical.
Specialties:
Content Strategy
E-Commerce
Lead Generation
PR
SEO
Industries:
Financial
Healthcare
Industrial
SaaS
Services
History
Adapt Marketing Inc.
Adapt was born out of a need for creative link building services for competitive companies. In 2008 things were very payola heavy, adapting to a more creative/earned media model only made sense, hence the name and the long term vision of the company.
Raleigh, NC
Company Minimums
$4,000/monthly
$30,000/project