B2B Marketing Strategies for Driving Growth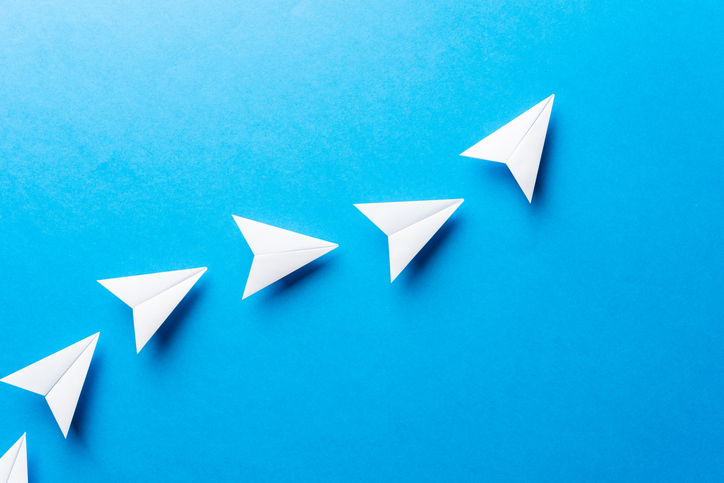 Quick Navigation
---
When you have a product or service that could solve problems for businesses, you can use B2B marketing strategies to achieve your business's full potential. Selling to businesses requires a different approach than advertising directly to the consumer, but it uses many of the same marketing principles.
What Does B2B Mean?
B2B stands for "business-to-business," referring to companies that build revenue through making sales to other companies who use their products and services as a tool for their own business growth. Marketing professionals use B2B strategies to emphasize how their business can optimize another business's processes, make them more money, and provide more value to their consumers. Examples of businesses that can thrive in a B2B environment include:
Software
Consulting
Research services
Banking
Transportation
Technology and equipment
Product assembly
Some companies exclusively make B2B sales, while others use a combination of B2B and B2C (business-to-consumer) revenue streams. For example, a business that sells raw materials might exclusively make sales to manufacturing companies as an exclusively B2B company. A wholesaler might sell their products in bulk to a distributor and also make direct sales online to consumers at a higher price point, requiring them to have a marketing strategy for both B2B and B2C transactions.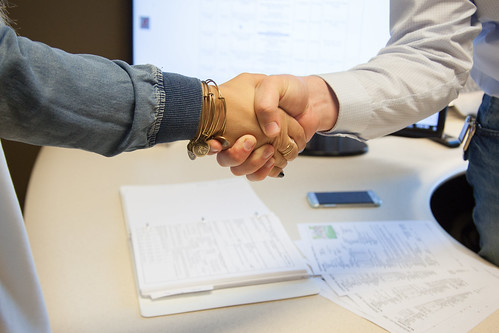 Image via Flickr by franchiseopportunitiesphotos
What Are the Challenges of B2B Marketing?
Focusing on a business audience instead of everyday consumers comes with its own set of challenges, especially when compared to the accessible, widespread appeal of B2C marketing. Understanding the basic hurdles of B2B marketing can help you plan ahead to avoid common pitfalls in these core areas:
Identifying an Audience
It can be difficult to decide on a target audience in the B2B sphere, especially because you often have to reach out to prospective sales leads instead of simply spreading product awareness through advertising and waiting for customers to come to you. Selecting the size and type of business you want to target requires additional market research to identify which businesses could have a financial, logical incentive to make a purchase from your company.
Tracking Communications
Integrating social media, web tools, and email communications is one of the primary challenges of a B2B business strategy. B2B marketing shifts the audience from individuals to roles within a business who make purchasing decisions, meaning that if someone leaves their role, you could lose your point of contact at a company. Some businesses may even have multiple people involved with deciding whether or not to make a purchase, making it even more difficult to decide who to contact at what time and track interactions with a company.
Providing Valuable Content
Buying teams want to be educated when making a purchase for their business, driving up the importance of producing engaging and informational content as a marketing strategy. While B2C marketing strategies can use entertainment value and simple, interactive posts to attract consumers, B2B marketing needs to quickly identify the value your company has to offer and provide intriguing, value-based content that makes customers want to learn more.
Slow Turnaround
B2B companies have to deal with the process of another business's leadership approving a purchase and working your products and services into their budget. Marketing to other businesses involves a much longer sales cycle than B2C marketing, causing slow turnaround and more opportunities for a potential business partner to lose interest. B2B marketing strategies need to revolve around cultivating long-term relationships with high payoffs to compensate for their time and effort spent educating potential customers.
Developing a Brand Identity
Because B2B marketing is more internally focused than B2C marketing, building a cohesive brand can be especially challenging. B2B marketing requires you to develop a reputation within your niche, relying on successful business relationships and referrals to build a brand instead of simply focusing on a visual identity and voice on social media.
What Are Some of the Most Common B2B Marketing Strategies?
Investing in a B2B marketing strategy can help you overcome setbacks to build a highly lucrative business. Here are some of the marketing strategies best suited to a B2B environment:
Email Marketing
Email is a critical component to business communications, and if you can build a strong email list, you can develop direct access to company decision-makers who might purchase your product. B2B email marketing combines automated emails and highly personalized outreach to accommodate sales leads at different points in the buying process.
Content Marketing and SEO
Search engine optimization and content marketing go hand in hand for B2B marketers, who use SEO to make their content more accessible to people searching for business solutions. Search engines are often the first tool businesses use to research products and services that could help them optimize their business. Using strategic keywords in high-value content can improve your company's visibility and generate interest from serious buyers.
Social Media and Influencers
Word-of-mouth marketing through social media testimonials and influencer posts can be a powerful marketing tool in the B2B sphere. Professionals rely on recommendations from trusted members of their social and professional networks to make smart purchases and refine their business practices. Getting community buy-in by building a social media presence and partnering with other companies keeps your services at the top of a potential customer's mind.
Account-Based Marketing
Account-based marketing or ABM, also known as relationship marketing, involves providing premium, targeted outreach to high-value clients instead of trying to capture as much interest as possible from a wide audience. It involves building a tight sales funnel and thoroughly vetting potential sales leads before ever reaching out. ABM is ideal for B2B marketing because it emphasizes thoughtful research practices to form long-term relationships with dedicated customers.
Paid Ads
Setting up pay-per-click paid ads on relevant search terms increases your exposure when employees search for products related to their business practices. B2B companies often use paid ads in tandem with SEO search practices to get as many listings on a search engine's first page of results as they can, making their business more prominent to potential customers.
Being strategic about your B2B marketing efforts can help you build meaningful, lasting revenue streams by providing a mutually beneficial business relationship between your employer and another company. Implementing these marketing strategies thoughtfully and refining them to suit your business practices can help you elevate your outreach efforts and integrate your marketing processes to drive growth.