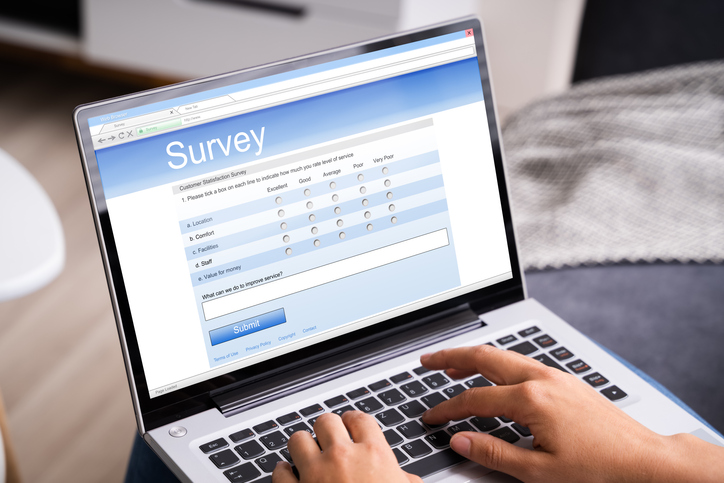 Quick Navigation:
---
Content marketing provides businesses with a unique way to engage consumers and maintain a loyal customer base. Content marketing can take many forms, including blog posts, infographics, tutorial videos, or surveys. Surveys are effective tools that allow businesses to gauge various factors, including consumer preferences, public perception of a brand, and the types of content consumers want to see from a business.
To create a survey that allows you to evaluate your business needs, you first need to understand your reasoning for creating a survey and the best practices for making one.
What Are Possible Reasons To Make a Survey?
Businesses use surveys as beneficial tools to measure a range of factors. Here are some examples of how you can use surveys to amplify your business operations:
To gather demographic information about website visitors or customers – Surveys that ask users to answer information about their age, gender, socioeconomic status, and ethnicity allow businesses to determine one or more target audiences to market their products or services toward.
To gauge the usefulness of your content – Many businesses operate a blog or provide video tutorials on their website to help website visitors or existing customers learn more about their products and services. In this situation, a survey allows businesses to review feedback about their content's value. Based on feedback, businesses can determine whether their content helps customers or confuses them.
To determine the types of content your audience wants to see – For media businesses or content creators, the opinions of their followers or subscribers are critical in helping them maintain page views, shares, and likes. These businesses rely on surveys to gain in-depth knowledge about what content their followers like, what they don't like, and what they want to see more of.
To find out why web users visited your website – A survey can help businesses learn more about what drew a web user to click on their website or a specific webpage. This further helps businesses determine the effectiveness of their SEO tactics, including title tags and search snippets. It also allows businesses to learn about consumer needs in relation to their industry.
To learn how customers heard about your business – A "how did you hear about us?" survey helps businesses determine how many customers heard about their business through word-of-mouth, influencers, web advertisements, or print advertisements. From results data, marketing professionals can pinpoint the most common area where customers learned about their business and decide which areas to place the bulk of their marketing budget.
To discover what your content inspired your audience to do – When a business highlights its products or services through blog posts, articles, infographics, video tutorials, or other content methods, it is important to measure the effectiveness of that content in customer behaviors. For example, a business may use surveys to determine whether a video tutorial motivated consumers to purchase a product from them.
To evaluate your business's customer service efforts – Businesses use customer service surveys to monitor customer interactions with employees and decide whether additional training or methods are necessary to deliver the type of service that customers need.
To determine how consumers view your businesses compared to your competitors – Surveys that ask consumers to compare a range of products, services, or brands provide businesses with valuable insights into how consumers view their business in relation to industry competitors. For example, if a business discovers that 70% of survey-takers like the quality of a competitor's product over theirs, they may decide to re-evaluate the materials they use to create those products.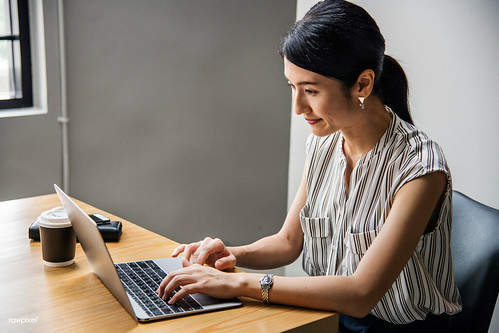 Image via Flickr by Rawpixel Ltd
What Are the Best Practices in Making a Survey?
A good survey helps business owners effectively evaluate one or more business areas, including marketing efforts, product quality, or consumer habits. Here are some examples of the best practices to use when making and distributing a survey for your business:
Determine your goals in creating a survey – Outline specific goals before creating a survey to guide the types of questions you use to effectively evaluate one or more areas of your business.
Use a multiple-choice format – Multiple-choice formats allow marketers to review and draw insights more quickly, giving them valuable information to analyze. In contrast, open-ended questions require more time to read through and interpret meanings.
Provide a variety of potential answers to gather detailed results – Under each multiple-choice question, be sure to include several different answer options. For example, "agree, strongly agree, neutral, disagree, or strongly disagree" gives survey-takers five potential ways to voice their opinion. In contrast, the possible answers "agree" or "disagree" don't describe a consumer's feelings in an in-depth way.
Keep your surveys short – If a survey-taker has to complete a survey with many questions, they may become overwhelmed and leave the survey unfinished. That's why it's important to keep surveys short. It also allows you to isolate a particular topic or issue.
Provide an incentive for completing the survey – Not everyone is willing to complete a survey without incentive. By providing survey-takers with a week of free content or 20% off a company product or service, you can encourage your customers' maximum engagement.
Run tests to ensure survey quality – By sending out test surveys to team members, you can determine potential coding errors and receive feedback about confusing questions or grammatical errors.
Distribute surveys across platforms for more results data – To ensure that you receive a variety of survey data for your analysis, you should include the same survey in email newsletters, promotional emails, or as pop-ups on company webpages.
By following these methods for creating and implementing customer surveys, you can become a content marketing expert, learning valuable information about your business and what it needs to succeed in achieving its marketing goals.