Best Practices for Selecting Marketing Classes to Advance Your Digital Marketing Career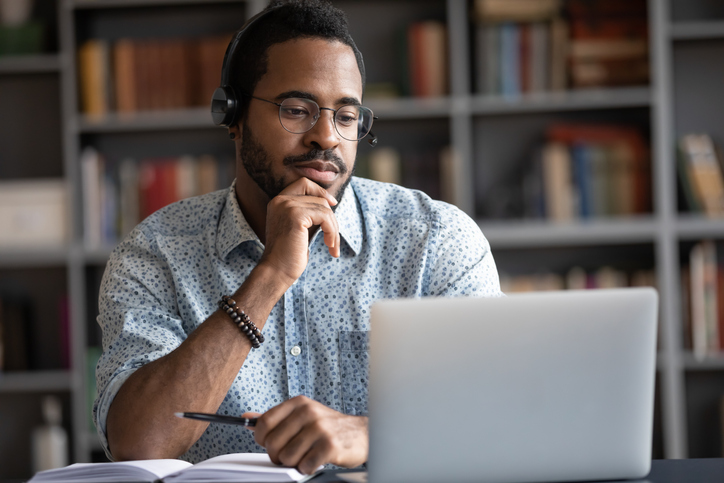 Quick Navigation
---
Marketing is a quickly evolving industry that continues to experience rapid growth as technology develops and digital advertising trends change. Part of staying competitive in the marketing industry involves intentionally honing your skills and staying up-to-date on new marketing concepts and best practices. Learn how to kickstart your career or enhance your current knowledge base by selecting and pursuing structured marketing classes to fill skills gaps and legitimize your marketing abilities.
Why Choose a Career in Digital Marketing?
Digital marketing is a highly innovative field that involves combining creativity and analytical thinking to develop solutions for growing companies as they seek to engage with potential customers online. Due to the fast pace of companies' digital marketing needs, it's the ideal profession for people who enjoy learning new concepts and trying new things.
Organizations in every industry have a need for digital marketing professionals, making it a lucrative profession for educated, knowledgeable digital marketers. Digital marketing skills such as research, project management and data analysis are often transferrable to other lines of work as well.
As a digital marketing professional, you can choose which area of marketing interests you most and specialize, or work with big-picture concepts. Some of the roles you can pursue in digital marketing are:
SEO specialist
Social media manager
Content strategist
Copywriter
UX designer
Email marketing specialist
AI developer
Some of these roles are entry-level positions that provide on-the-job training, while others require existing skills and knowledge. Even in the most basic digital marketing roles can benefit from ongoing education and professional development.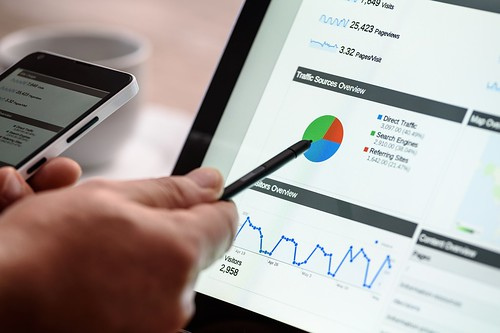 Image via Flickr by 6eo tech
Why Take Classes for Marketing?
Taking classes to gain or improve your marketing skills is one of the best ways to become an expert in the digital marketing field. Many digital marketing responsibilities require a thorough knowledge of various analytical tools, which can be challenging to learn on your own. Even if you gain familiarity with marketing tools and concepts through work experience, you may be missing out on the benefits of certain features simply because you did not have the chance to use them on the job.
Pursuing additional training by attending marketing classes also shows your current or future employer that you are serious about your career path. Marketing classes are a concrete way to demonstrate your knowledge to others, allowing you to list certifications and coursework on your resume. Many marketing classes provide hands-on projects, giving you additional content for your web portfolio and providing the opportunity to practice marketing concepts in a low-pressure environment.
What Common Skills Do Aspiring Marketers Need to Learn?
In addition to soft skills like creativity and communication, digital marketing requires technical expertise in a range of concepts and tools. While marketers may be able to pick up some skills on their own, it's important to intentionally study complex marketing concepts to use digital marketing effectively. Some of these key skills you may need to learn before advancing your marketing career include:
Market research – Digital marketers rely on their own ability to gather data about their ideal customers to create the most convincing marketing campaign for that target audience.
SEO – Search engine optimization is a technical concept that helps digital marketers make their websites and content more accessible by leveraging search engine algorithms.

Public relations – Managing public opinion of a brand can be a significant part of a digital marketer's responsibilities, requiring training on customer relationship management and branding.

Finance – Marketing professionals guide their work by identifying key performance indicators and looking for the greatest financial return on investment for various campaigns.

Content marketing – Using audio, visual and written content to build a brand and engage an audience is one of the most prevalent forms of digital marketing today, making it an essential skill for aspiring marketers.

Coding and web development – Many analytics tools require a basic knowledge of web coding to track certain user behaviors and conversions.

Analytics – Marketing professionals need to know how to use digital tools to track user behaviors online and interpret that data to guide their overall marketing strategy.
What Should You Look for When Choosing Marketing Classes?
There is a range of marketing courses available online, so it's essential that you do your research to select the program that brings you the most value. You can find digital marketing classes that offer different levels of intensity and commitment, allowing you to learn at your own pace. Regardless of your timeline for completing or advancing your marketing education, look for these key characteristics when comparing marketing courses:
Emphasis on theory – High-quality marketing courses don't just teach you how to use digital marketing tools, they also explain the concepts behind core marketing fundamentals. The best courses provide a theoretical background for marketing strategies, enabling you to problem-solve on a more advanced level.
Virtual simulations – Look for courses that allow you to put your training into practice through virtual campaigns and marketing experiments, giving you useful feedback on your marketing projects before you apply them to a real business environment.
Industry expertise and access to mentorship – Research the actual instructors who would be leading your marketing course. In such a fast-changing industry, having an experienced mentor can make a significant impact on how you apply your education. Think about the marketing skills you want to learn, and look for instructors who provide hands-on mentorship in those areas.
Variety of marketing tools – Choose a marketing class provider that has a breadth of different courses, allowing you to learn about all of the most common tools that marketing professionals use in the current digital landscape. Look for classes with updated coursework and new content offerings to provide you with additional opportunities for professional development.
Learning marketing skills from experienced marketing professionals through structured coursework is an excellent way to stay accountable and motivated about growing your career and immersing yourself in the industry. Finding individualized coaching and useful classes are a great starting point for aspiring marketers and a growth opportunity for current marketing professionals.