What You Should Know About Writing a Marketing Plan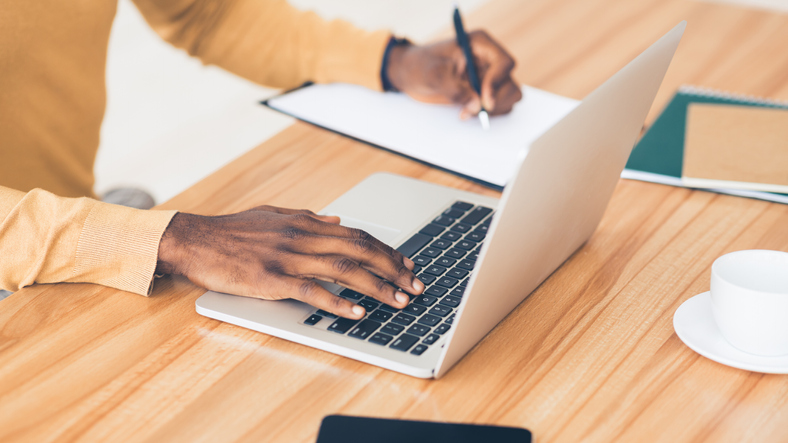 Quick Navigation
---
The success of a business depends on how effectively it markets to its target audience. Because marketing is so important, your organization should have a roadmap in place that defines the group's goals and how a marketing strategy will be executed.
A marketing plan does just that, showcasing a marketing vision over a given period of time. Every successful business needs a good working knowledge of what a marketing plan actually is, how to make one, and how to use one to reach its goals.
What Is a Marketing Plan?
Image via Unsplash by campaign_creators
A marketing plan is your company's roadmap for how you will strategically use marketing to connect with customers, increase sales and retention, and expand your brand awareness. It should focus on how marketing will help the business reach its goals and what the assumed return on investment will be. Typically, a marketing plan is developed by determining how you'll incorporate different strategies to improve marketing efforts.
Types of Marketing Plans
It's common to have several marketing plans, depending on how large your marketing department is or how you want to break up different aspects of your marketing strategy. What's important to keep in mind is that all parts of your marketing efforts should sync together and cohesively fit into your overall marketing strategy. Here are some marketing plans you may want to write:
Content Marketing Plan – You use content marketing when you create copy to engage a customer, entice your audience to purchase your product or service, and educate your website visitors about a trending topic in your industry. A content marketing plan should highlight how you'll strategically use content to promote your business and its offerings.
Paid Media Marketing Plan – If you have a medium- to large-sized marketing budget, you're probably already engaging in some form of paid media because you want to make sure that your advertising dollars are working as hard as they can to bring in new customers. Your paid media marketing plan can include how you'll use paid advertising channels like social media and search engines to convert a potential customer into a regular one.
Social Media Marketing Plan – The number of social media platforms only continues to grow, but you don't have to show up on every single one. Instead of spreading your business thin, spend the majority of your time on the top two platforms where your target customers can be found. The social media marketing plan should outline the channels you'll use, the campaigns you'll run, and the ways you'll engage with the audience and try to turn them into sales.
Product Launch Marketing Plan – The time before releasing a new product is the perfect time to make sure you have your marketing strategy in place. As you prepare to release something new, develop a plan for bringing it to market. Consider how you'll showcase the product or service and highlight what sets it apart from the competition.
Quarterly Marketing Plan – The previous marketing plans focus on facets of marketing that you may be using, but it's also good to have larger, more detailed marketing plans that can account for all the facet-specific marketing plans you have in place. That way, you know how you'll use the strategies over a given timeframe.
How to Make a Marketing Plan
Because your marketing plan depends on your overall marketing strategy, your marketing plan can vary. Here are some steps to take and example items to include when developing your plan:
A mission statement – It's essential that you keep the company's mission statement — its goals and purpose — in mind when developing a marketing plan.
Executive summary – One of the first items to include in your marketing plan is an executive summary, or a couple of paragraphs worth of high-level information that includes metrics, information about the brand, goals, personas that make up the target audience, how you stand apart from the competition, and the problem you're solving for customers.
Marketing goals – You can't develop a plan if you haven't defined your goal(s). Your marketing goals should include specific key performance indicators (KPIs) that you want to reach. Establishing these from the get-go will make it easier to check in down the road and measure progress.
User personas – A user persona is a fictional person you create who is modeled after your target audience member, capturing key defining characteristics that can range from demographics through hobbies. It's common to have multiple personas for one business. Personas represent a customer's needs, desires, feelings, and behaviors, and with them, you can gain valuable insight into a customer's motivations.
Budget – A marketing plan should include a section about the marketing budget that's available to execute your strategy. There is a fair amount of marketing that involves spending money on advertisements and the cost of content development.
Competitive analysis – Check out what your competitors are ranking for online and see how they're connecting with their audience so you can perform even better.
Results – Your marketing plan should also include details on the results of your strategy, including how you'll track results, how you'll measure them, and how often you plan on pulling data.
Explore ways to make your marketing plan more engaging through the use of visual graphics, page layouts, and color blocks, just to name a few options.
Using a Marketing Plan
Now that you've created a marketing plan, it's time to learn how to use it. Keep in mind that just because something is included in your plan doesn't mean that it has to stay set in stone forever. You can make adjustments to your marketing plan over time as you see how your strategy is working and where it can be improved.
Once you have a marketing plan in place, use it as a reference with your team members to make sure you're on the right track, refer others to it who may have questions about marketing's direction, and to motivate the marketing team by showing them that they're on the right track.
If you aren't sure where to start with developing your marketing plan, write out your goals, then contact a Consultdex expert to help with writing the rest. A solid marketing plan gets everyone on the same page and working toward the same goals of helping your business find success.