Conversion Rate in E-Commerce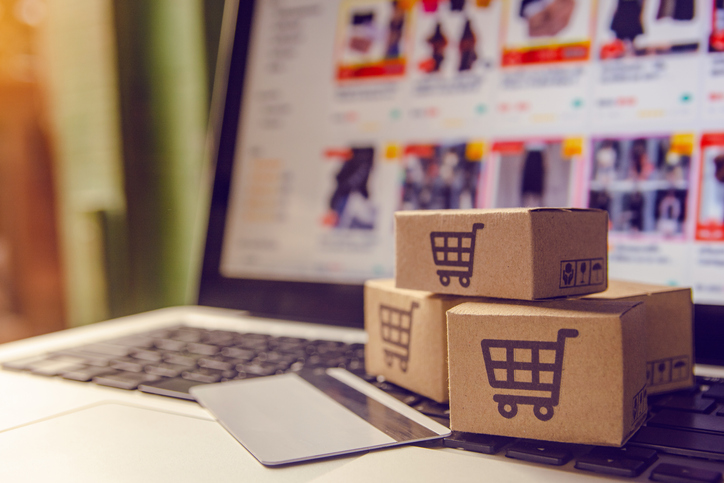 Quick Navigation
When running an e-commerce site, it's vital to understand how effective your website is. In a perfect world, every visitor to your site would make a purchase. Of course, in the real world, that's not likely to happen. Instead, you want your business's sales to stay close to your industry's benchmark for customer conversions. You can accomplish this by optimizing your website for e-commerce to keep your conversion rate high and ensure that you're not missing out on potential customers.
What Is the Conversion Rate in E-commerce?
The conversion rate for an e-commerce website is the number of visitors to your page who complete a desired action. In most cases, conversion rate measures the percentage of visitors who make a purchase, but it can also measure actions like:
The number of customers who add a product to an online cart
The number of customers who download a document
The number of customers who complete a form
Your conversion rate is a key performance indicator, or KPI, for the effectiveness of your e-commerce site. It's incredibly useful because it tells you how many people you're successfully moving through the sales funnel.
Conversion rates are rarely the same from company to company or industry to industry. Knowing the benchmark for your field can help you accurately gauge how well your e-commerce site is performing. For most industries, an average conversion rate is around 2%, but it can vary dramatically depending on the specifics of the field.
Image via Unsplash by josealjovin
What Factors Drive Conversion Rate?
Besides industry, several other factors influence conversion rate, including:
Type of product — You can expect a difference in conversion rate between a product like paper towels, which people need to replace frequently, and a coffee mug, which has a longer life.
Cost of the product — High-cost products like computers will have a lower conversion rate than low-cost products like books.
Traffic source — Whether your customers find you through a third-party website or search for your product or company directly can affect whether or not they make a purchase.
Type of device — Mobile devices, tablets, laptops, and desktop computers all have varying levels of purchasing ease for different consumers.
Platform — Some e-commerce sites are easier to use on different platforms like iOS, Windows, Android, and others.
Location — Depending on the location of the buyer and the business, additional costs like shipping rates or delivery delays may impede conversions.
What Are Some Different Ways to Measure Conversion Rate?
You can measure your conversion rate in a few different ways. Usually, businesses compare their conversion rate to an industry average. This allows the company to see how they're performing relative to others in the sector. The most common formula for conversion rate is:
Total store transactions / total visits to website x 100 = e-commerce conversion rate percentage
When looking at average conversion rates, you can use a variety of measurements to compare your businesses rate to other averages:
Country — Different countries throughout the world have different e-commerce conversion rates for you to compare to.
Channel or source — You can also measure conversion rate by how the customer found your website to see which is most effective.
Product — Some products are higher sellers than others. Looking at the conversion rates for individual products can help you make other important product marketing decisions.
Device — Knowing if you're you getting the most traffic from mobile or desktop devices can help you optimize your site for those specific visitors.
Industry — Industry averages help you see how your conversion rates compare to others in your field.
Tips for Improving Your Conversion Rate
Use these tips to help you optimize your e-commerce site for higher customer conversions:
Use analytics tools like Inspectlet.
Keep your checkout process as simple as possible.
Set goals for your e-commerce website.
Get data from all of the sites that direct consumers to your e-commerce site.
Ensure your website is easy to navigate.
Speed up your site, both for mobile and desktop devices.
Include authentic reviews on your website.
Provide the opportunity for customers to add product reviews.
Consider providing free shipping.
Run experiments and change your website to improve efficacy.
Remind customers about their abandoned carts.
Provide easy access to customer service.
Include live chat support.
Make purchasing a sense of urgency on your site.
Perform A/B testing.
Ensure your site has high-quality content.
Include excellent images.
Place videos on your page.
Add a game-like pop-up after checkout.
Hook your customers with tidbits of information.
Optimize from the bottom of your sales funnel to the top.
Create a dedicated landing page for traffic coming from different sites to yours.
Provide a product guarantee to sway unsure buyers.
Find a specific niche in the market and highlight it on your site.
Offer coupons to your customers.
Keep your discount code box hard to find at checkout.
Include multiple payment options at checkout.
Segment your traffic for easier analysis.
Regularly assess and use the data from your website to improve your business.
Keep your pricing competitive with others in the industry.
Add badges or language to indicate that your checkout process is safe and secure.
Ensure your customers can find the product they want.
Offer filtering options to make finding the right product easier.
Make it easy for your customers to see what's in their shopping cart.
Allow customers to check out as guests rather than making them create accounts.
Ensure that your important buttons like "check out" and "add to cart" are easy to see.
Include useful content on your website.
Capture emails whenever possible to make it easy to follow up with potential customers.
Make it clear why your products are the best.
Check your spelling and grammar throughout your website.
Include progress bars at checkout so that customers know roughly how long the process will take.
Use a program or widget that allows customers to add coupon codes to their cart immediately.
Knowing your own e-commerce conversion rate is great, but it's important to compare it to averages to understand how you're performing. Take steps to optimize your e-commerce website for the best possible conversion rate.