How to Decide a Consultant's Hourly Rate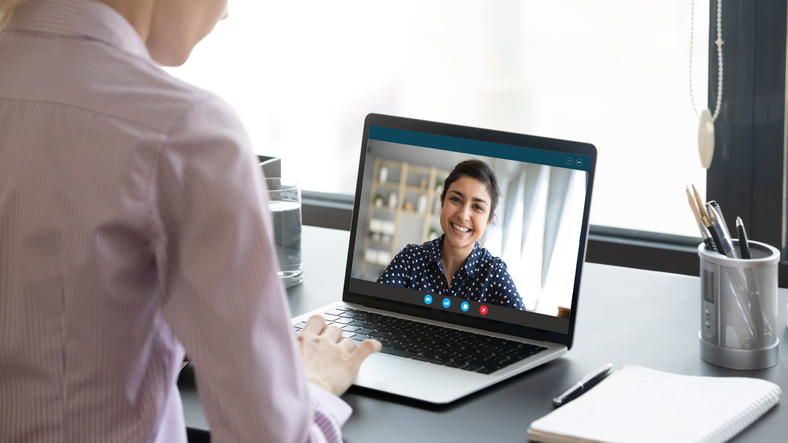 Quick Navigation: 
Ready to kick your marketing efforts into high gear but are unsure where to start? Consider hiring a marketing consultant to help you plan and implement successful campaigns. There are a few elements to consider when setting an hourly rate and factors that may affect certain consulting fees.
What Is a Marketing Consultant?
A marketing consultant is an employee who works in a contract role providing advice and building strategies and publishing campaigns that promote your product and brand. Your business may set goals to boost your marketing efforts, only to notice you're lacking the employees and resources to do so. Marketing consultants can handle these complex tasks for you. Depending on their skills and expertise and your business' needs, you can hire them to complete a wide range of services, or you can stick with one or two.
Common tiers of marketing consultant services include:
Marketing strategy — A consultant will meet with a company's team to establish what promotional goals your organization hopes to achieve with its marketing material. They'll then build a detailed marketing plan and content strategy that involves which content type you're creating, when you're publishing your content and where it's being published.
Marketing research — Consultants conduct extensive research on industry competitors and consumers to find a target audience. They'll teach your organization how to market your material directly to your target audience and will brainstorm topic ideas that they're confident your consumers will read.
Campaign analysis — After launching a campaign, consultants will report on how successful it was by using tools like Google Analytics to see how much audience engagement and interactions it received. This helps you better understand what your audience enjoyed about the campaign, what they wanted to see more of, and additional ways to improve future campaigns.
Social media consulting — Believe it or not, there's a strong demand for marketing consultants who focus solely on social media strategies. They create your social media posts, research the best dates and time to publish them, analyze the results, and build an advertising budget for posts to boost to reach a larger audience.
Marketing consultants should have a strong skill set to help effectively promote your content and bring in impressive conversion and engagement results. Marketable skills for consultants to have are:
Organization and task management abilities to sort, plan, and execute each step of a marketing campaign by certain deadlines
Goal-oriented and motivational skills to push themselves to constantly meet your organization's marketing goals
Verbal and written communication skills to help create captivating content and to effectively collaborate and vocalize their ideas with clients
Data and analytical abilities to review previous performance results and determine strategies for improvement
What to Consider When Setting an Hourly Rate
Now that you know which services and skills to look for in a talented marketing consultant, you can determine your budget. Here's what to consider when setting an hourly rate:
Common Market Rates
The first thing you need to do when determining rates is to figure out the typical amount consultants are charging for certain services and how much organizations are typically willing to pay for them. Head online and research average marketing consultant salaries. This helps you better understand how much to budget and how to better prepare for the initial amount a consultant will ask for.
Experience Level
Your business should be willing to pay higher rates for marketing consultants with more skills and relevant experience in your industry. Consider how much experience a consultant has and how much they typically make in a full-time marketing position. This helps you determine the rate they're most likely to charge clients. For instance, a marketing coordinator usually makes around $45,000 per year. Use this number to help you determine how much they may charge hourly for their services.
Divide their annual income by the total hours they worked in a year. Since they will be covering their own health care costs and other benefits, it's best to multiply that hourly rate by three to account for these additional expenses and ensure they have enough to make a livable wage.
How Much They Need to Earn Annually
Speaking of livable wage, consultants will also need to base their rates on how much they need to make each year to live comfortably. This includes monthly expenses, like bills, mortgage or rent payments, groceries, car payments and insurance payments, along with common expenses like regular car maintenance or doctor appointments.
Image via Flickr by stockcatalog
Factors That Affect Consulting Fees
There are common factors that may impact how much consultants will charge you for their services. These typically include:
Scope of work — The amount and complexity of the work a consultant completes often affects how much they're able to charge you. If they're working on an abundance of difficult and time-consuming tasks for your company, they're more likely to charge higher fees.
Level of expertise — Consultants who have extensive experience and knowledge working in both the marketing field and your organization's industry will charge higher rates for their services. It's best to consider paying these higher fees, since your business is more likely to see impressive results, like stronger conversion rates and audience engagement because these Consultants use expert strategies that guarantee great results.
Industry competition — The industry consultants work in greatly impacts their fees. Some industries with more in-depth subject matters, like tech and health care, may be more difficult to market, so consultants may charge more for their services in these industries than others.
Location — The state and region you and your consultant live in could impact how much you'll be charged. If you or your consultant lives in a state where the cost of living is higher, like in the west coast or a big city, they may be able to charge more than those in smaller towns can charge.
As you determine what to pay marketing consultants, consider how advanced their skill set and experience are, especially if they're charging higher rates. A larger investment in a great marketing consultant can bring in impressive sales leads and more long-term customers.