The Importance of Hiring a Content Writer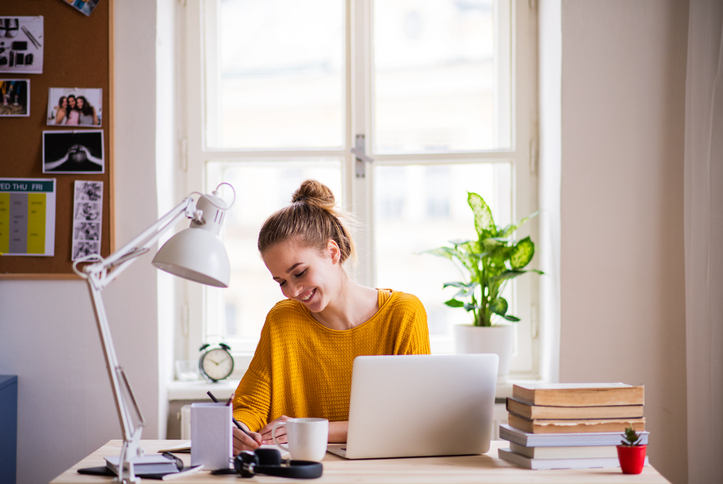 Quick Navigation
---
Having high-quality content on your brand's website is becoming increasingly important. When you share keyword-driven blogs, articles, and web pages, your website is more likely to rank highly on search engine results pages (SERPs). Not just anyone can write a solid piece of content, which is why it's crucial for your brand to partner with a skilled professional. This is where content writers come in handy.
What Is a Content Writer?
A content writer is a highly skilled wordsmith who aims to craft quality content. It's their job to ensure that the style and format of an entity's content is consistent among all projects and platforms. Although some content writers specialize in certain types of content, they are typically responsible for the following tasks:
Conducting research on writing topics
Writing content based on a brand's needs
Following a brand's style guide to ensure formatting and style is consistent
Making edits and revisions to content
Communicating with clients to understand content requirements and needs
Optimize content based on search engine optimization (SEO) standards
A content writer can write a wide variety of materials. You may see the content they write in print or on a digital platform. The types of materials they write include:
Articles
Blogs
Social media posts
Advertisements
Emails
Brochures
eBooks
Magazines
Scripts
Promos
Website content
White pages
What Are the Types of Content Writers?
Content writers often specialize in a certain type of writing. The most common types of content writers include:
Ad/promo writer —  This type of writer works within limited parameters while writing. They may have to fit key brand messaging into a tiny ad or a limited word count. They write ads, direct mail, landing pages, promo blurbs, and product descriptions.
Blog writer — Blogs are an excellent way for brands to rank higher on SERPs. This kind of content writer is responsible for drafting blog topics, conducting research, writing and formatting the blog posts, and making any edits needed.
Brand journalist —  This type of writer is responsible for telling a brand's story. Much of their writing includes interviews, customer stories, company bios, and press releases.
Copywriter —  With their creative and persuasive writing skills, this type of content writer crafts compelling short-form and long-form content for brands. They tend to write ads, website copy, infographics, and product descriptions.
Email writer —  The purpose of email marketing is to encourage leads to take action. This type of content writer knows how to create newsletters, drip campaigns, and other emails that drive traffic.
Ghostwriter —  They write content on behalf of an organization's top leaders. They will take your brand's core values to create compelling articles, eBooks, white papers, and other leadership pieces.
Long-form writer —  Rather than writing short ads or social media posts, this writer writes lengthy content. They have the expertise to keep a reader engaged while reading a 2000+ word article. They often write eBooks, case studies, white papers, and extensive blog posts.
Technical writer —  The goal of this type of content writer is to take complicated information and make it easy to understand. They often write how-to guides, instructions, manuals, and FAQs.
Scriptwriter —  This kind of writer has a knack for storytelling, especially when working on multimedia projects. They write scripts for videos, podcasts, chatbots, and audio ads.
Social media writer —  As social media continues to be at the forefront of a brand's image, this type of writer works to create engaging posts to share on a brand's social media pages. Along with writing captions for posts, they may share polls, quizzes, and other interactive content.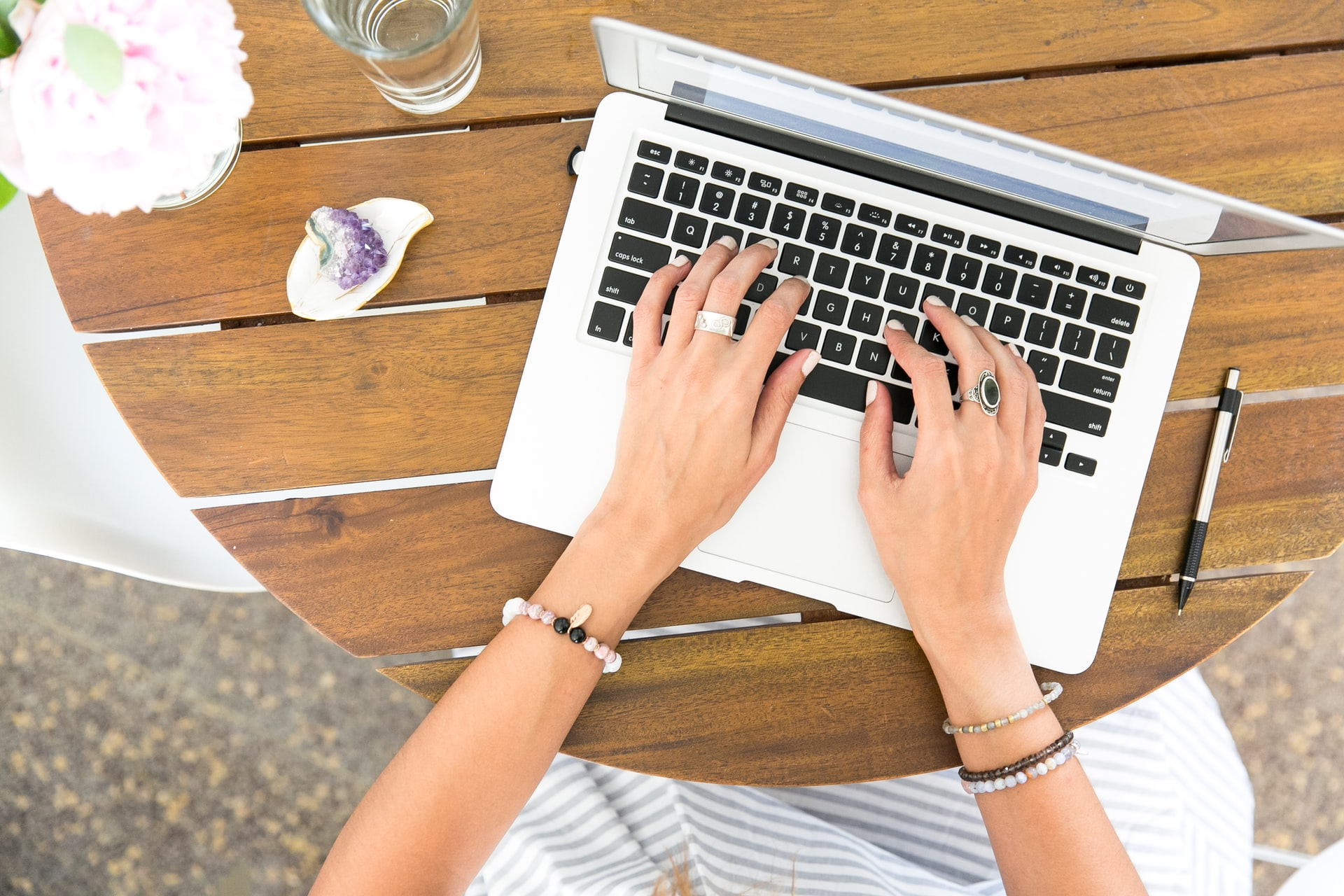 Image via Unsplash by ameliabartlett
Picking the Right Content Writer for Your Business
When choosing a content writer for your business, you need to look for someone who has experience in writing the types of materials you need. Consider the following factors when it's time to hire a content writer:
Previous work —  Ask applicants to send you a few writing samples or a link to their portfolio. Looking at their previous projects can give you a sense of their experience and writing skills.
Skills —  Since there is an incredible range of content your brand can take advantage of, you need to determine which kinds are the most important to start with. Seek a content writer who specializes in a specific type of content, whether that be long-form or short-form. You can also choose someone with a wider breadth of experience if you need all sorts of content.
Product knowledge —  When interviewing content writers, you want someone who has done their research. Choose someone with a knowledge of or experience in your industry.
Personality —  Quality content writers are naturally curious and detail-oriented people. They love exploring new topics and conducting research. Look for someone who exhibits a sense of enthusiasm.
The Benefits of Hiring a Content Writer
Hiring a content writer is a much better decision than choosing to write your own content. These writers have the skills and experience to craft compelling content that drives more traffic to your website. Here are a few key benefits of hiring a content writer:
Improved SEO —  In order for your website to rank on search engines like Google, you need to have quality content on your pages. A skilled content writer knows how to format blogs and web pages with SEO in mind. Likewise, they know how to use strategic keywords to reach target audiences.
Higher conversion rates —  Content writers know how to include compelling call to actions on your marketing materials. A quality call to action can convince your leads to take a specific action, such as downloading an eBook, attending an event, or contacting your company.
Cohesive brand voice —  If you feel like your brand's messaging is all over the place, a content writer can help your team develop and implement a style guide. This way, all of your blogs, social media posts, emails, and other content sounds like your brand.
When your brand is in need of high-quality content, consider hiring a content writer. Consultdex has a wide variety of professionals you can connect with.