What to Look for in an Inbound Marketer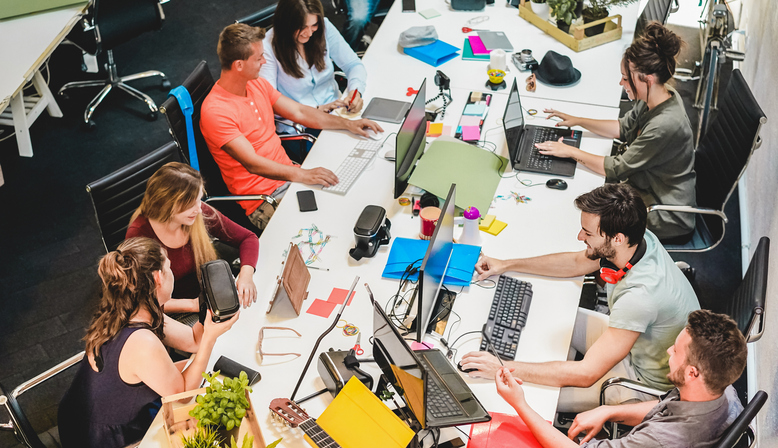 Quick Navigation
---
The key components of inbound marketing include attracting, engaging, and delighting your customers. By applying these three components to their marketing model, companies can build meaningful relationships with consumers, prospects, and customers and grow their business. When implementing such a strategy, brands should look for a skilled professional to help. This is where inbound marketers come in.
What Is an Inbound Marketer?
An inbound marketer is someone who works to build relationships with customers and prospects through meaningful marketing. The goals of an inbound marketer are to create brand trust, build brand awareness, and attract new customers through a series of channels. They use the following strategies to draw customers to a brand's products and services:
Content marketing
Social media marketing
Search engine optimization (SEO)
Building brand identity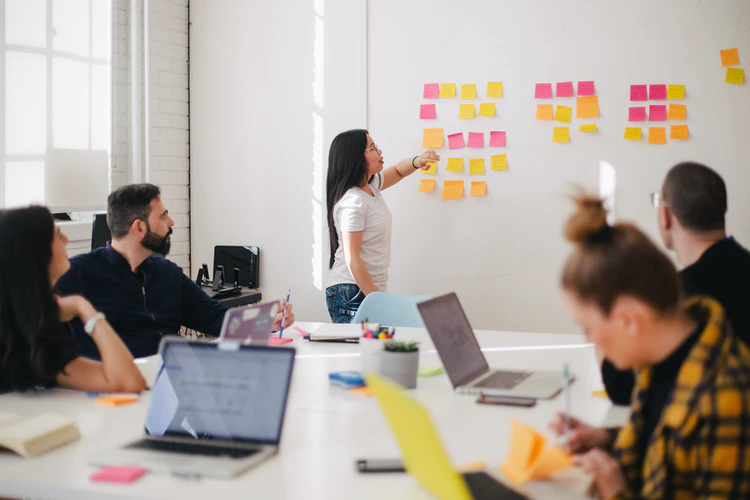 Image via Unsplash by youxventures
What Skills Are Associated With a Good Inbound Marketer?
A good inbound marketer needs a variety of technical and interpersonal skills to be effective in their role. When a brand needs an inbound marketer, they should look for an individual with the following skills:
Research
Inbound marketers need to have solid research skills in order to learn what makes consumers tick. Using different research methods to understand the market and define target audiences is a key part of this job. They also need to have a pulse on trends in order to make more engaging content.
Search Engine Optimization (SEO)
If a brand wants their web pages to show up on search engines, like Google or Bing, then they need an inbound marketer who is knowledgeable about SEO. When creating SEO content, an inbound marketer will use special formatting to get these pages to rank higher. Keywords, meta descriptions, and headers are all key to making a web page rank highly.
Networking
An inbound marketer needs to always be on the hunt for new connections. A good inbound marketer is personable and genuinely interested in meeting new people. Through these connections, they can learn more about their industry and engage with market influencers. This could lead to exciting guest blog posts or brand partnerships. Attending industry events and staying active on social media is all a part of the job.
Storytelling
Marketing no longer consists of shouting about your products and services into the void. Consumers want to know a brand's story, values, and principles. That's why an inbound marketer needs to be a natural storyteller. The content they create should tap into people's emotions and make them feel inclined to engage even more with a brand. Storytelling also keeps content interesting and meaningful.
Analytics
Along with creating content, an inbound marketer needs to know how to assess the results of it all. Their analytical skills can help them determine if a campaign is successful or needs to be tweaked. Likewise, being able to assess data can tell them a lot about the brand's main demographics and target audiences. An inbound marketer should know how to use tools like Google Analytics, Sprout Social, and Microsoft Excel.
Adaptability
Inbound marketing has become an increasingly fast-paced environment. When people are saturated with thousands of brand messages a day, an inbound marketer needs to react to news and trends to keep their brand relevant. Being adaptable helps an inbound marketer change their strategy on a moment's notice and keep up with the demand for fresh, new content.
Social Awareness
As consumers have more options than ever before, they are beginning to choose where they buy their products and services based on their values. For instance, vegan consumers may be more apt to look for brands with greener practices. When brands are trying to reach a specific audience, they need an inbound marketer who is aware of the nuances of their company's messaging. What are the brand's core values? What does it stand for? What causes are meaningful to it? These are all questions an inbound marketer should think about.
Patience
Inbound marketing tends to be a long-term strategy. Brands need to build up a library of SEO-driven content in order to start seeing real results. An inbound marketer needs the patience to continue to work towards results. They have the vision to see the big picture and the focus to handle the day-to-day.
Is Inbound Marketing Dead?
Inbound marketing is far from dead, but there are a few things brands need to do in order to make it worth their while. First, they need to create value for their customers. Since inbound marketing is all about getting consumers to come to you rather than the other way around, brands need to find meaningful ways to bring them in. This is where inbound marketers become a valuable asset for a company. By creating useful content that consumers actually want (ie. blog posts, eBooks, case studies), they can keep them coming back for more.
Next, brands need to have a strategy that fits their goals. It's not as easy as writing a few blog posts and loading a website with keywords. Inbound marketers have the skills to assess the goals and needs of a company and translate them into an inbound marketing strategy. For instance, a brand catering to millennials is likely to have very different content than one that is focused on Gen Z.
Finally, brands need to stay relevant with their inbound marketing. SEO is becoming less about individual keywords and more about salience. Likewise, Google is looking for brands to produce relevant, high-quality content versus hundreds of meaningless blog posts. When brands actually focus on sharing value rather than gaming the system, they can begin to build these meaningful customer relationships.
Overall, inbound marking may be evolving, but it is certainly here to stay. When a brand hires a talented inbound marketer, they can begin to find new ways to draw customers in and generate sales. By focusing on awareness, trust, and authenticity, brands can develop a more established customer base.