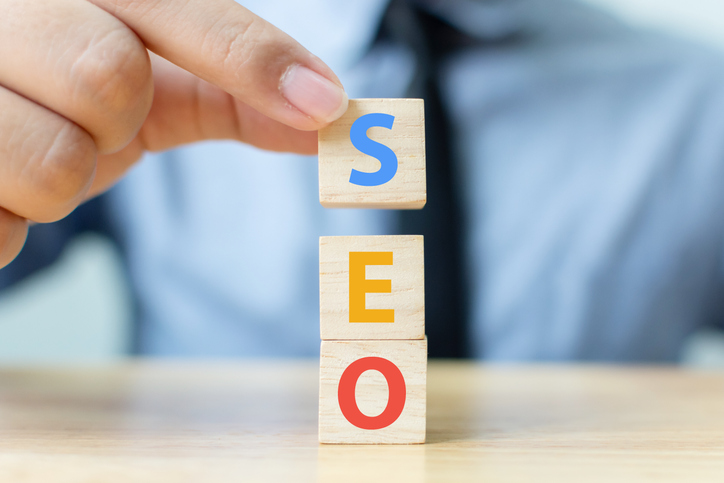 Quick Navigation
Search engine optimization is one of the best ways you can increase traffic to your website and see improved customer conversions. Knowing how to implement SEO and when not to use it is vital as you navigate the ins and outs of e-commerce.
What Is SEO, and Why Does SEO Matter?
Search engine optimization, better known by the acronym SEO, is the process of maximizing website visibility through search engines. With SEO, you endeavor to create a highly optimized page that drives search engines to rank your website naturally. SEO differs from paid placement, which is when you pay a search engine to rank your website in response to certain keywords and phrases.
Image via Unsplash by hostreviews
SEO is valuable because it's organic and free. Customers can be wary of clicking on paid search results in favor of organic search results, which have the appeal of matching naturally with their search query. Additionally, SEO is free — search engines will rank your website if it's optimized to meet a person's search query. Paid placement requires a fee to ensure that your website ranks when the potential customer inputs certain keywords.
What Are SEO Best Practices?
When reviewing and updating your website for SEO, follow these best practices:
Research Keywords
Keywords are a vital component of SEO. You should use keywords throughout your website to match with search queries. Research effective and frequently searched keywords for your product or service before assigning keywords to your pages and content.
Apply One Keyword Per Page
Only use one keyword per page on your website and keep each page's keywords unique. Overusing keywords can lead to a phenomenon known as keyword cannibalization, which can actually have a negative effect on your webpage's ranking.
Include Links
Make sure you have links on every page of your website, both internal—to relevant pages on your site—as well as external, to other authoritative sources. Links help customers move throughout your website seamlessly without leaving or having to use the back button. The more time potential customers spend on your website and the more actions they take, the better your SEO.
Write Original Content
Ensure that all the content on your website is original. You don't want to copy and paste anything from one page to another, including elements like title tags, category pages, meta description tags, and landing pages.
Use HTTPs
Make sure your website uses HTTPs, which keeps pages encrypted and secure. Google takes HTTPs into account when ranking articles, so it's a good practice for SEO and for general security.
Manage Your Page Speed
Keep your pages loading quickly. Customers won't waste time waiting on your website to load — they'll go to a competitor with faster loading speeds. To decrease your load times, you can compress images, use a CDN, and employ lazy loading.
Make Short URLs
Keep your URLs short and sweet so searchers can quickly process the subject of the article. Some of your keyword phrases may be longer than you'd want for a URL. You can edit these to remove unnecessary words or rephrase them to improve readability.
Maximize Title Tags and Meta Descriptions
The title tag and the meta description are the first bits of information the searcher gets after hitting enter on their search query. Make sure both your title tag and your meta description are eye-catching and informative so that the searcher is compelled to click the link.
Provide Thorough Content
You want any long form content on your page to be thorough and comprehensive. The more intensively you address the topic, the more likely people are to read your article or post. With SEO, the better the interactions, the higher the ranking.
Build Backlinks
Backlinks are a super important part of Google's ranking system. Link to authoritative subjects on the same topic as your page or post on your website. Aim for quality backlinks to reputable sources instead of a huge number of lower-quality backlinks.
Track Your Rankings
Use a tool like Google Search Console to help you track how your website is ranking. You can see valuable information like how many people are clicking on your website, the keywords the searchers used to find your website, and which of your pages Google has indexed.
Consider Your Images
Optimizing the images on your website can help with your overall SEO. To make your images work for your SEO, include detailed file names that provide a clear description of what's in the image. Similarly, take the time to update the alt text to a specific description of what's going on in the picture.
Create a Google Business Page
If you have a brick and mortar store, a Google Business Page adds increased legitimacy to your company and gives potential customers more information about your business. It also helps that most Google Business Pages include an image, which should draw the attention of the searcher.
When Should You Ditch SEO Best Practices?
Best practices are guidelines for what works in most situations. However, there are some situations in which it doesn't make sense to follow best practices. For SEO, consider ignoring best practices when your website is ranking well. Consider this — you have a URL that's longer than optimal and doesn't follow the same pattern as newer URLs on your website. However, it's ranking well for the associated keyword. You may be tempted to change the URL to better match best practices, however, you could actually decrease the ranking and hurt your SEO for that keyword.
At the end of the day, you need to remember that your business and site are unique.
This lesson applies to basically every SEO best practice. If you have a web element or page that's ranking just fine but doesn't follow SEO best practices, resist the urge to mess with it. Instead, use that time and energy to address other issues, like pages that have poor SEO.
SEO best practices can help you streamline your website for maximum organic ranking. Knowing when to skip SEO guidelines is just as important as knowing when to use them to increase brand recognition.