Analysis of Competitors: What It Is and How to Use It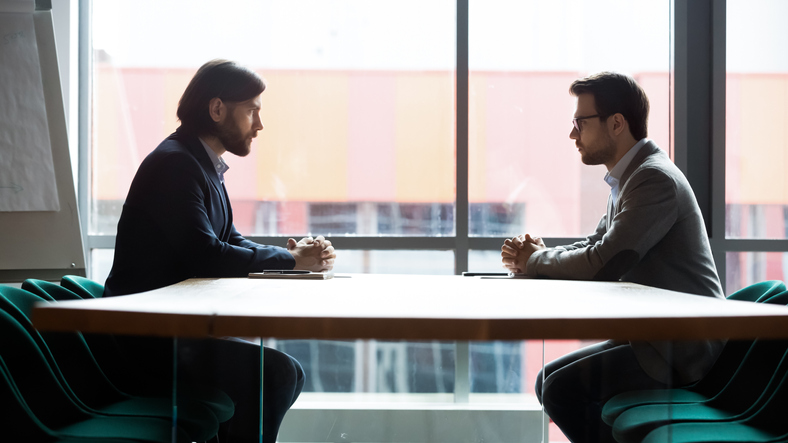 Quick Navigation
---
SEO competitive analysis is a tactic used by marketing professionals to thoroughly assess what's working and what's not with competitors and use that information to improve their own SEO performance. There are several things to consider when running an analysis of competitors, including the questions you should ask when performing this analysis, how your competitors can outmaneuver you using links, content, keywords, and SERPs, and considerations to keep in mind when using the information you gain.
What Are the Specific Questions That SEO Competitor Analysis Tries to Answer?
SEO competitor analysis strategies work to answer several questions, including:
What companies or brands are my competitors in terms of SEO?
What topics should I write about?
What keywords should I focus on to increase rankings and traffic?
Where can I get backlinks?
What does my website need in order to win out over the competition?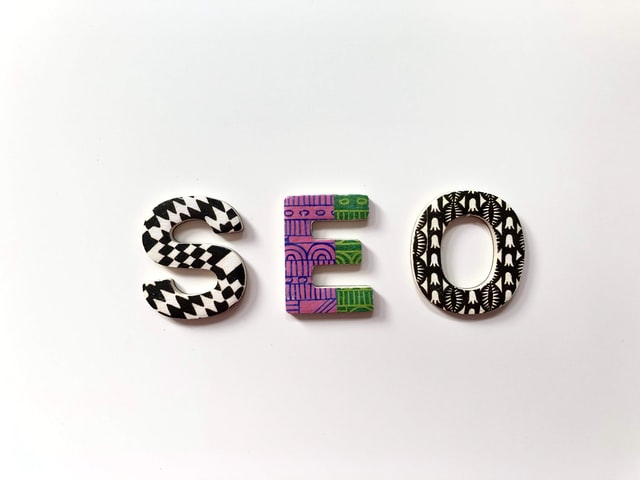 Image via Unsplash by merakist
What Makes Up an SEO Competitor?
In the simplest terms, your SEO competitors are websites that rank higher than you for your major keywords. But, it's not as simple as Googling these keywords and seeing who ranks the highest and calling that your competitor. You should look at several keywords, including short- and long-tail keywords, and see which websites rank the highest for each. This can be quite a process to complete on your own, so consider using an SEO program that offers a competitor analysis tool.
When using a competitor analysis tool, it's important to keep in mind that you should look for competitors in specialized areas as well as in general areas. For example, if you offer lawn-mowing services and use an eco-friendly lawn mower, you'd want to not only search for "lawn-mowing services" but also "lawn services eco-friendly," or something similar. The eco-friendly aspect of your business is important but easy to overlook if you're only focused on the primary keywords like "lawn-mowing services."
The following are several components to good SEO performance and how a competitor can outdo you using each:
Keywords – Keywords are a primary way in which a website ranks on SERPs, and if a competitor ranks higher than you or you don't rank at all for high-volume and valuable keywords, you'll likely lose business to your competitors.
Content – Content is another major aspect of ranking highly on SERPs, and the better the content your competitor has, the better they're likely performing.
Links – Links, or backlinks, can drastically increase your rankability and thus improve your organic traffic. If your competitors have more backlinks than you or higher-quality links, this can lead to them outperforming you in search results.
SERPs – Understanding user intent and why people search for certain keywords is another key component of ranking high. If your competitor better understands user intent, they are more likely to rank higher.
What Considerations Should I Keep in Mind for Keywords?
When performing an analysis of competitors with keywords, there are several things to keep in mind, including:
Why are your competitors ranking higher than you for particular keywords? Do they have higher-quality content on those webpages? Do the higher-ranking webpages have more backlinks? Understanding the reason behind your competitor's higher ranking will give you more insight into what you can do to outmaneuver them.
Look for high-volume and valuable keywords you don't rank for or rank poorly for. You can use these keywords to target with new content.
How strong is your competitors' total domain? This will involve looking at how old the domain is, the domain authority, the country the domain is based in, catalog listings, traffic volumes, and search engine indexing.
Look for new keywords to use. Your competitors may be targeting keywords you aren't, which could be a reason for their success. You can use a term frequency-inverse document frequency (TF-IDF) analysis to see how often keywords and terms show up in a high-ranking page and then use these keywords and terms in your new or existing content.
What Considerations Should I Keep in Mind for Content?
When analyzing your competitors' content, consider the following:
Their on-page optimization – This will show you how frequently they publish content, the types of content they publish, and the keywords they use in their content. Take note of topic relevance, how in-depth the content goes, the types of media or content they're publishing, and how long each piece of content is. All of these factors play a role in how well your website ranks and how easily Google can crawl through your site.
Their user experience – Google is highly concerned with user experience, and websites that have better user experience typically perform better. Factors to consider here are your competitors' click depth, PageRank distribution, orphan pages, page speed optimization, load speed, and mobile experience.
Identify what's working best for your competitors in terms of content and then emulate these factors in your own content.
What Considerations Should I Keep in Mind for Links?
Analyzing your competitors' link profiles will give you good leads on backlinks, or content syndication, that you can pursue for your own website. Here are things to consider:
How many backlinks competitor sites have – If you're noticing that many of your competitors have an average of 75 backlinks, 75 backlinks (or more) should be your goal as well.
Your competitors' backlink portfolios – Looking at your competitors' backlink portfolios will show you the links that helped them rank highly in SERPs.
The types of backlinks your competitors have – Do many of your competitors have backlinks with the same pages? Are these pages industry-specific? Look at links on both the homepage and other high-ranking pages and see if you can find consistency in the types of backlinks that are most successful for websites like yours.
Going through the competitor assessment analysis process will give you valuable insight as to what's working for your competitors and where you can improve in terms of SEO. Using the information uncovered when performing this assessment, you can then emulate the most successful findings on your own website.