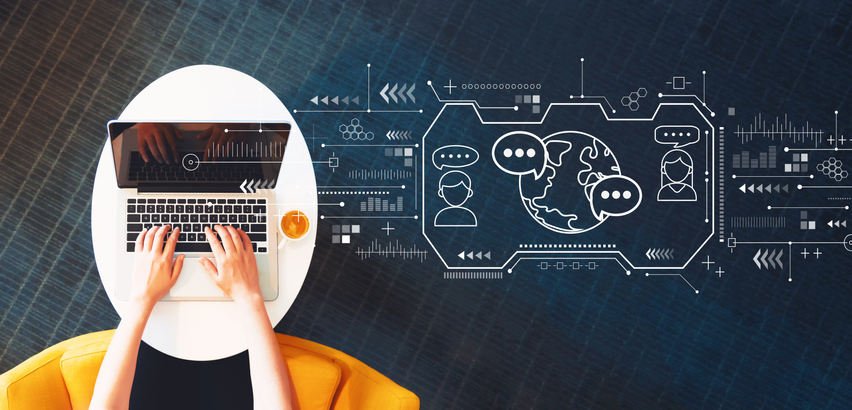 Quick Navigation:
---
A large part of any business strategy should be to increase your brand's visibility and sales, and SEO is a great way to do that. By using optimization strategies, you can take more control over how many people find your website and how they learn what you have to offer. Read on to learn about SEO and how it can help your business.
Image via Unsplash by merakist
What Is SEO?
SEO, or search engine optimization, is the practice of improving your website and optimizing your content so that you appear higher up on a search engine's results page after a user has performed a search. The better you can rank, the more likely you'll get valuable clicks to your site that result in real customers and sales.
Why Is SEO Important?
Most of the website traffic you'll receive is through search engines. If a user searches for a particular keyword or phrase and sees your website in the search results, they will believe your site is credible and use it to get the information they're looking for. However, you first need to rank high enough to get the user's attention. With great SEO in place, you may not have to pay for additional advertisements or use multiple ways to get people to your website.
What Are the Key SEO Tactics?
There are two main tactics for a solid SEO strategy: on-page and off-page SEO. On-page SEO is exactly what it sounds like — it's what you do on your website to support SEO. This includes:
Updating the meta description for your web pages
Writing valuable alt text for your images
Using relevant keywords in your content
Increasing your page speed and domain authority
Making sure that you don't have any broken links
Off-page SEO tactics, in comparison, involve activities you do off of your website in order to raise your SERP ranking. This could include:
Sharing your website online
Creating social media channels for your business
Linking to resourceful websites
Forming relationships with other brands for influencer marketing
Creating content for other websites that link back to your own
What Key SEO Vocabulary Do You Need to Know?
To get a better grasp of SEO, here are some key terms you should know:
Anchor text – This is the text you use within your content to link to another page. It could be a link on your own website or another site. You'll want to use anchor text that lets your visitors and search engines know what they can expect on the page you're directing them to.
Canonical URL – This is the best or preferred domain for users to find the information they're looking for. This is typically the original web page, as opposed to any duplicates. For example, if you have two different URLs for the same link, you pick one to be the canonical URL to show search engines which one to display in search results.
Domain – This is your main page's URL, the web address of your site. Search engines tend to prioritize websites that have a longer domain history and renew for longer periods of time. For example, it's better to renew your domain for five years rather than just one because it shows you are committed to your page.
The fold – When a user has to scroll down to see your full web page, they pass over the fold. The fold is essentially the bottom border of your website, the part that is immediately visible without having to navigate down the page. To optimize your website, your content above the fold should include your keyword and any pertinent information you want search engines to pick up on because they will prioritize this area.
Inbound link – It's great for SEO to have links that go to your website from other sites, but it's especially useful if you can get a link from a more reputable page with higher domain authority.
Keyword – This is what users type into a search engine and what website owners should use to optimize their site. If you want website traffic from potential customers, it's important to understand what their search queries consist of and their intent when they perform searches.
Link building – Link building is an integral part of any company's SEO strategy. It involves securing inbound links from other websites. The more pages that link to your website, the better search engines will view your page.
Long-tail keyword – If you sell golf clubs and want to optimize your site, you could use "golf clubs" as a keyword, but you'll be up against a lot of competition with larger sites that talk about the same thing. A good SEO strategy, especially for small businesses, is to use long-tail keywords. These are words or phrases that are usually longer, more specific, and searched for less often, and they will give you more of a chance to rank and stand out to search engines.
Meta description – This is a description of what your website is about in 160 characters or fewer. Each page on your site should have its own meta description that includes the keywords you want that page to be known for. You'll find the meta description under the linked page title in a list of search results, and a well-crafted one will help drive traffic to your site.
Nofollow – Website owners use nofollow links when they want search engines to understand that they don't necessarily endorse what appears on the page they're linking to. When this happens, you are not providing that backlink SEO credit to the other page.
SERP – SERP stands for search engine results page, and it's the page a user sees after they perform a search query. The SERP lists what the search engine believes to be the best results for the user based on their keywords and search intent. There are 10 results on each page, ranked by relevance for the user.
While it's possible to work on your SEO yourself, an SEO expert can help you ensure that you're using the best tactics to generate quality website traffic, grow your sales, and increase your brand awareness.