What Is the Dofollow Link and Its Role in SEO?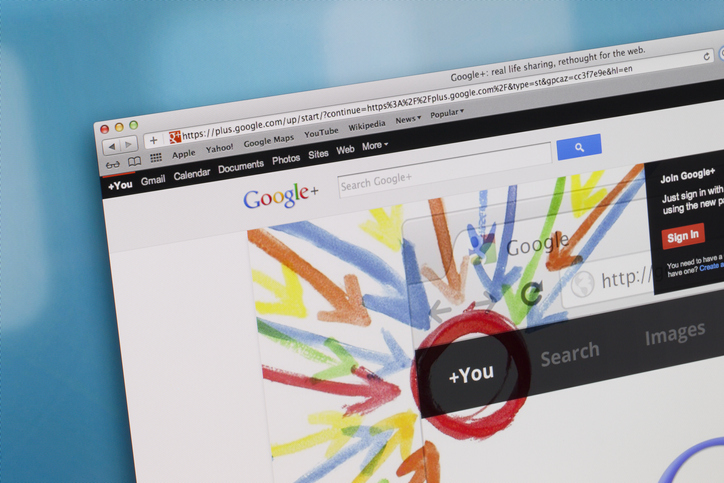 Quick Navigation:
---
With the ever-increasing use of the internet to guide marketing and branding initiatives for businesses, it's important to continue expanding your knowledge of optimization tactics. One of the many common trends in SEO is using links to expand one's audience and online presence.
By learning more about link attributes and their roles in search engine optimization, you can develop a strategic method for building the credibility of your website. To do so, you first need to understand how to differentiate between dofollow and nofollow links and determine the proper ways to use them to your advantage.
What Is a "Dofollow" Link?
A dofollow link is seen as the default link for articles, webpages, or other forms of web content in HTML coding. Websites typically include dofollow links via anchor text to other websites or content pages. Search engine bots or crawlers scan over dofollow links to pinpoint relationships between websites. As dofollow links are considered to be default links, they are displayed as follows:
Why Are Dofollow Links Used?
Websites use dofollow links to enhance their ranking in search engine results pages. They do this by connecting with other website owners and exchanging links to content and or webpages. When a high-ranking website links to a lesser-known website, search bots will elevate the lesser-known website's status in search results or page rank. The ultimate goal of having dofollow links to your website is to receive increased web traffic and business engagement.
Here are some specific examples of why website owners use dofollow links:
Inbound marketing – Inbound marketing is a form of marketing that relies on organic methods to increase engagement with a business and its products or services. Marketers use dofollow links as a form of backlink to aid their inbound marketing campaigns. They reach out to websites with similar themes or objectives and provide them with dofollow links to incorporate into their website content. They may also provide website owners with whole articles or blog posts with dofollow links already incorporated.
Content engagement – Businesses that operate as media websites or content creators use dofollow links to gain new subscribers. They also use dofollow links to their advantage to increase click-through rates and other forms of SEO marketing to guide revenue and engagement.
Brand awareness – For businesses looking to improve their brand awareness on a local, national, or international level, dofollow links provide a strategic advantage by elevating their page rank and maximizing engagement with web users.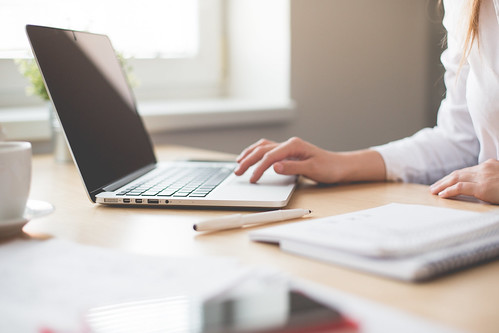 Image via Flickr by perzonseo
How Has the Dofollow Link Evolved Over Time?
The event that sparked the introduction of the dofollow link took place in 2005 when Google created the nofollow link attribute. A nofollow link displayed the credibility of a link to search bots as the primary source of a website, meaning that search bots wouldn't follow a link with a nofollow attribute. Further, this meant that all links to websites that had the nofollow link wouldn't receive heightened rankings in search results pages as they did before.
This realization caused SEO experts to come up with the dofollow attribute. This attribute could take the place of a nofollow attribute in HTML links when a website owner wanted to receive credibility through their content or link sharing with another website.
What Do the Experts Have to Say About Dofollow vs Nofollow links?
When determining the best practices for enhancing your website's SEO strategies, it can be a challenge knowing when to use dofollow links, nofollow links, or both to enhance your website. Many SEO experts have weighed in how best to use nofollow, dofollow, and other forms of linking to drive SEO tactics. Here is what the experts recommend:
Maintain a balance of both – You need both dofollow and nonfollow links in your website to maintain SEO best practices. However, experts recommend that you always have more dofollow links than nofollow links. This is because dofollow links increase the likelihood of enhanced page rankings and web traffic. To maintain balance while incorporating more dofollow links, consider making 60% of links dofollow and 40% nofollow.
Know when to use nofollow – Website owners typically use nofollow links when they don't want to associate their website with a link from another website. They also use nofollow links when they don't want to endorse the website whose link they use.
Know when to use dofollow – Because dofollow links are considered the default attribute of a link, you don't need to add the dofollow attribute unless you want to change an existing nofollow link to a dofollow link.
Know when to use a different link attribute – In addition to dofollow and nofollow, there is also the ugc (which stands for user-generated content) attribute that website owners use when linking to comments or discussion forums. There's also sponsored attributes, which website owners use when a link is a form of paid advertisement or sponsorship.
Know when to use more than one link attribute –To provide search bots with more specific information about a link, you can add ugc or sponsored attributes to nofollow links as needed. For example, if you add a nofollow attribute to a link because it's a paid placement, you can further help search bots understand the nofollow link by adding the sponsored attribute. Here's what that would look like: < rel ="sponsored nofollow" >
Dofollow links are just one of many code attributes you can add to your site to optimize its content and linking and to bring in the most traffic and provide the best content you can. Learning how to effectively use these tools can help you elevate your SEO strategy to the next level.