Removing Pages from Google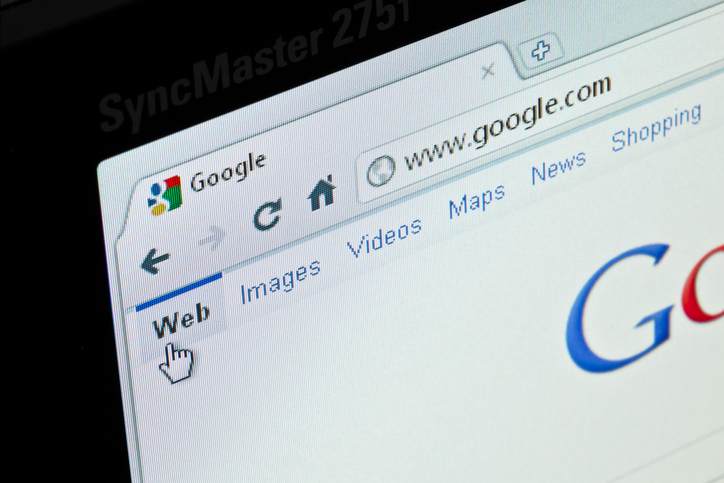 Quick Navigation:
---
Your company website plays a key part in increasing sales, building brand loyalty, and providing quality blog content to your visitors. You would usually want Google to index as many of your website pages as possible so you have a higher chance of ranking well for certain keywords and attracting the kind of visitors that are more likely to stick around to perform certain actions. However, there may be parts of your website you'd prefer to keep away from public consumption. For that, Google provides you with the ability to remove pages that should never have made their way to search engines.
Image via Unsplash by solenfeyissa
Reasons for Removing a Page From Google
When a user performs a search on a search engine, the results they see are all pages that Google has indexed. This means that Google has looked through the site to get a strong sense of what the webpage is about, what sort of content is on it, what type of search engine user would benefit from the information, and more.
If a page on your website isn't indexed by Google, it will not show up in search results. While indexing is generally what you want, there may be moments when it's actually best to keep certain pages off of Google. Here are some situations when you may want to remove a page from Google:
The page contains sensitive and/or private information about an individual.
You are planning to launch your new product or service, but details of your offering appear on your website before you're ready.
You've ended a partnership with another brand and don't want any trace of the business relationship online.
There is inappropriate content on your website because of a hacker.
A page contains proprietary information about your business, patent, or formula.
Your website redesign project isn't ready for public viewing, but a link to the page accidentally gets shared online and now Google has access to it through a third-party website or tool.
Considerations When Removing Pages From Google
There are certain things to consider before going through the removal process. Ask yourself:
Does this page use effective keywords? If so, weigh the benefits of keeping it active or set up a 301 redirect so visitors can visit a similar page.
Does this page contain illegal or sensitive information? If so, you may want to consider stripping it from search engines immediately and then going through a more foolproof process for complete removal.
Do I only want to display new content on my website? If so, consider the incredible benefits of having years' worth of content, even if a lot of it isn't evergreen and is no longer useful to your customers. For example, if you're a nonprofit that hosts events, keep those pages up because they hold important SEO value.
Are you taking over a website from another business and want to establish ownership after you've cleaned it up? If so, know that you don't have to go through a removal process to have the fresh start you desire. Instead, submit a reconsideration request to Google to immediately reindex your website so results show the changes you've made sooner than if you had gone through the standard process.
How to Delete a Web Page From Google Search
You have some options if you want a page removed from Google. Here are some removal methods:
Google Search Console
You can use Google Search Console if you only want Google to remove a page temporarily. Within this online tool, find your webpage under your property listings and simply submit a request to block this page from search engines. Then, keep the URL active. Once the time period expires, Google may add your website back into the search results as long as the URL is still live. However, if you delete or completely change the current URL, Google won't be able to reach your page after the temporary removal has expired. Instead, your page is permanently removed from search results.
It's best practice to enter your site into Google Search Console anyway, so if you haven't already, consider taking that step to benefit from some of the tools Google provides.
Noindex Meta Tag
A noindex meta tag is a line of code that within the HTML of your website used to alert Google that you don't want the page to be indexed. You can either insert the code into the head section of your website or use a helpful SEO plugin to apply a noindex tag to the pages that need it.
The downside to this method is that, if a page is already displaying and then you add in the noindex meta tag, it could take more time than you'd like for the page to no longer display in search results.
Most companies use this method to delete unwanted webpages from Google search results. If used when the webpage is first being created, then Google won't ever crawl or index it.
URL Deletion
You can also remove pages from Google by deleting the URL from your website. You may prefer this method if you no longer need to access the content on the page and want to make sure nobody can visit it in the future. To do this, visit the content management system where your website is built, locate the specific page you want to eliminate, then hit the delete button. You may also want to remove or redirect any links throughout your website that direct visitors to the deleted URL.
While Google search results may display it for a while longer, the visitor will typically get a 404 error when they try to visit the deleted link via a search engine. Keep in mind that, while this method may work, it is possible that visitors can still see the information that existed on your webpage even after deletion and even without the ability to directly access it.
Removing the right pages from Google search gives you the ability to have a website that appeals to your audience and provides them with the information they need when they need it. If you want to remove sites from Google search results, consider contacting an expert who can walk you through this process.