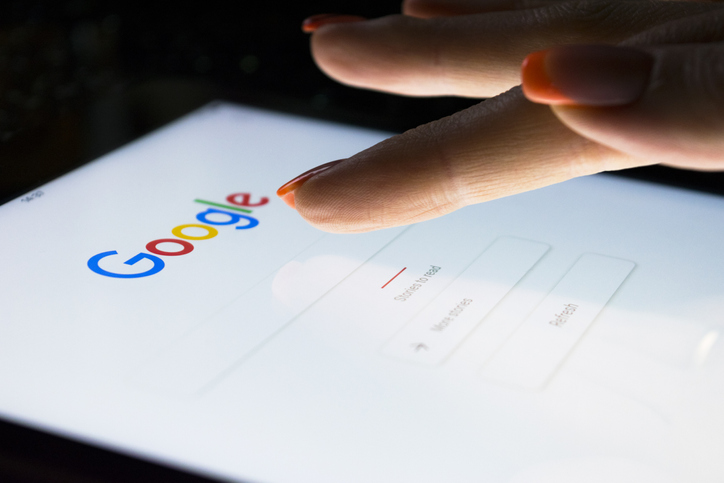 Quick Navigation
---
Most web users who perform searches online expect to receive relevant and quick results that point them to the resources that answer their questions. That expectation is what makes SERPs a valuable place for many businesses to invest their time, effort, and money. Learn more about why SERPs matter, the factors that affect rankings, and how keywords play into everything.
Image via Unsplash by solenfeyissa
What Is a SERP?
SERPs, or Search Engine Results Pages, are the pages that appear within a search engine that display the results related to a user's search. These results are ranked according to how relevant the search engine believes they are to the user's needs, and each result after the first one has lower relevancy than the one before it.
SERPs are based on the search engine's algorithm, which prioritizes the user's intention when they perform the search. These results display the title of the website as a clickable link and a description of the page with the search query in bold. Besides this standard display, a SERP may also show maps, answer boxes, images and videos, and rich snippets, all of which is additional information about that particular search result that Google pulls from its structured data.
Why Do SERP Rankings Matter?
Because of the search engines' algorithm, users don't have to go beyond the first page of search results to find the information they need. This means that it's crucial to do what you can to rank higher than the competition so that your content will pop up on that first page.
Your SERP ranking matters for the following reasons:
It gives you more website traffic. The higher in search results you appear, the more traffic you'll have, simply based on user behavior.
You'll have more credibility. Users assume that the results at the top are the most credible, so you'll have the advantage of gaining some trust before the relationship even begins.
It places you against your competitors. Imagine a user who has made a search query and now has several options in front of them that fit their needs. The page of search results they get serves as a ranking of businesses that provide the same products or services, making it easier for the customer to pick the top ones to contact.
You can save money. If your goal is to be visible online, search engine marketing is one way to do it. However, if you're already ranking well in the SERP, you may not have to pay for space.
What Factors Affect SERP Rankings?
It's important to know what affects SERP rankings so that you can work on improving yours. Here are the factors that search engines look at:
Backlinks – This is when a website links back to your site as a resource within its own content. If you create valuable and unique content, then getting backlinks should come naturally. To get your content noticed, continue to share what you're creating, make lead magnets, and distribute your content to as many people and websites as possible, including social media networks. When you're writing a page of content, link back to relevant pages that already exist on your website.
Domain authority – SERPs factor in how much authority your site has for the keywords in the search query. Backlinks, how long your site has been active, and the actual URL of your website all contribute to your domain authority.
Site speed – Search engines want to deliver results that enhance the user experience. A website that's slow to load provides a poor experience that search engines would prefer to avoid.
Link quality – Always check your website for broken links through a tool so that you can fix them quickly. When search engines crawl and index your webpages, they look to make sure that the links you're providing are working and relevant for your content.
Keywords – Search engines pair the keywords in a user's search to the keywords you use to optimize your content. Choose the right set of keywords for your business and make sure you diversify them so that you aren't competing against yourself. Remember to keep your target audience's search intent in mind when coming up with keywords.
How Do Keywords Affect SERPs?
If you want to understand the magnitude of search engines, know that Google alone processes 3.8 million searches every minute on average. A customer may not even realize it, but their search query is made of keywords that you want to rank for.
First, you need to understand the type of content your target audience is looking for and the language they use in search engines to find it. Once you do that, you can build a strategy to create content that fills a need and provides real value, placing your keywords on your site that will get the attention of SERPs.
The algorithm evaluates the keywords on your site and compares them to the search query to determine where your website should rank compared to every other site that uses the same keywords. If you want to make the biggest impact, use your keywords in these areas:
Page titles – Place your keywords at the beginning of your page titles.
Image titles and alt text – The file name, title, and alt text of your images should be relevant to your keyword.
URL – Include a keyword in your URL if it makes sense and is still easy for the visitor to read.
Meta descriptions – These are the paragraphs that show up in SERPs under linked page titles. Try to include your keyword in the beginning of the meta description and throughout, if possible.
Subheadings – Within your content, use keywords or phrases as subheadings.
Content – Of course, keywords should be used throughout your content as well, but be careful not to use them too much or unnaturally. Use variations of your keywords, especially with anchor link text.
Because SERPs can be a major driver to your website, consider working with a professional to rank well for your products or services. Knowing how to make SERPs work in your favor can make a big difference in the success of your business.