The Top SEO Tips To Follow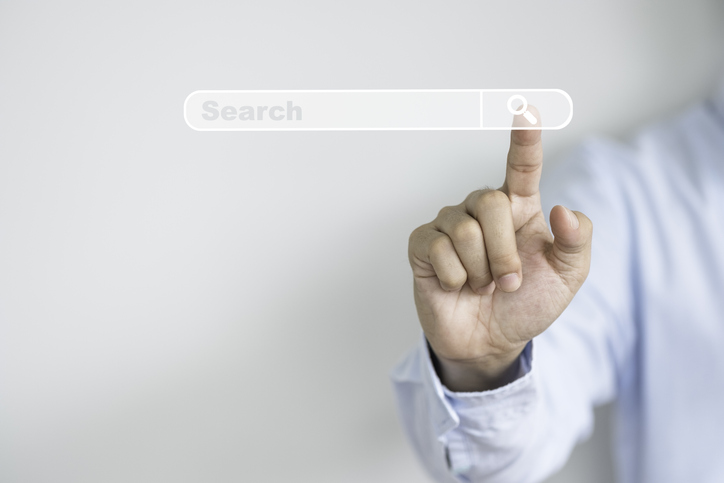 Quick Navigation
---
Search engine optimization (SEO) isn't simply a matter of publishing loads of content on your website. It's a marketing strategy that takes planning and needs analysis. What works for your brand depends heavily on your target audience and what you have to offer. Let's dive into some of the best SEO tips your team can follow.
What Is SEO?
SEO stands for search engine optimization. It is the practice of tailoring your website to rank higher on search engine results pages (SERPs). Through strategies like posting high-quality content and making your website's loading speeds faster, you can rank better on major search engines like Google. The overall purpose is that by ranking high on SERPs, more people will click on your website, see your brand's offerings, and make a purchase.
When implementing an SEO strategy, brands tend to look at these key performance indicators (KPIs) to track their progress:
Organic sessions — How many visits your website earned through non-paid search
Keyword ranking — The position of your webpage within the results for a specific search query
Leads — How many potential customers show interest in your brand
Conversions — How many users complete your desired action (e.g., making a purchase, signing up for your newsletter)
Bounce rate — The percentage of users who immediately leave your webpage without completing any actions
Pages per session — The number of pages a user views on your website before exiting
Page load time — How long your webpage takes to fully show up on a user's screen
Average session duration — How long someone stays on your website in one sitting
Top exit pages — Which webpages users are most likely to view last before leaving your website
Crawl errors — Reasons why search engines are having trouble accessing your website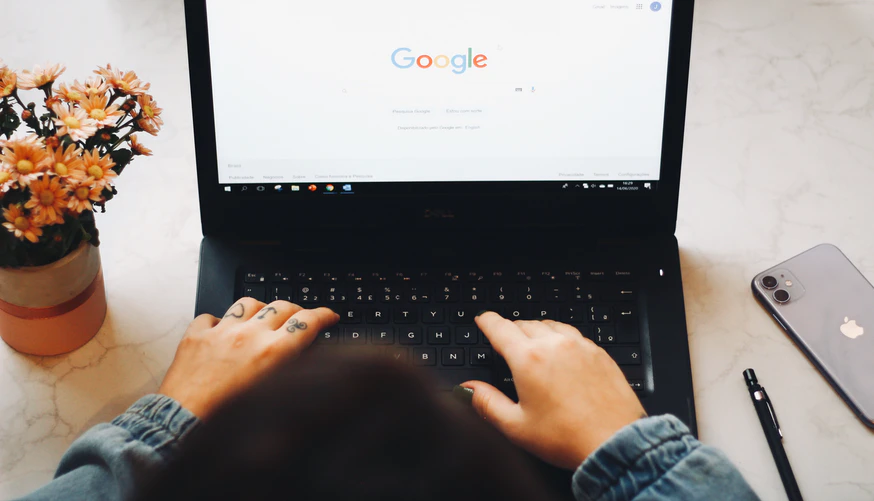 Image via Unsplash by nathanareboucas
The Top SEO Tips
Follow these best SEO tips when implementing your SEO strategy:
Include visuals on your webpages — Although compelling written content is quite important for SEO, you also need to draw more people to your site by including interesting visuals within your content. For instance, when writing an article, you could add a relevant image or video at the top. Infographics are also useful, and people enjoy looking at them since they are a simple way to understand different facts and figures.
Facilitate engagement — Having a wealth of comments on your blog posts can improve your search engine rankings. Google likes to see that your website has an active, healthy community and will rank you favorably if you do. Encourage comments by including a call to action (CTA) at the bottom of your content. For example, "There you have it — our top 10 beauty tips for 2020. What's your must-have beauty product? Share by commenting below!" is a solid CTA for a beauty blog to add at the end of an article.
Write guest posts — Having other websites link to your webpages is an excellent way to boost your search engine rankings. One way to do this is by writing a guest blog for another website and linking back to your brand's site. See if other brands would find value in what one of your team members has to say. For instance, a fashion blog would potentially welcome a stylist from a women's clothing brand to write a guest post.
Get rid of low-quality articles — When updating your website's content, look through your older content to determine if it really adds value to your website anymore. Examples of poor content are unformatted webpages, blogs with outdated information, or webpages with only a few sentences. When getting rid of such webpages, you can improve your SEO and have search engines crawl your best content.
Learn about your target audience — What are their interests? What types of content do they engage with? By specifically catering your content to your target audience, you can create webpages they'll actually search for. Be mindful of the keywords they might use or the questions they want answers to.
Make sure your webpages load fast — The faster your website loads, the better your SEO will be. Not only does Google favor websites with fast loading speeds, but users are more likely to stay on your website if it loads within a few seconds. Find out how fast your pages load with Google's Page Speed Insights tool. This tool also gives you feedback as to why your loading speed might be slow and what you can improve to make it faster.
Post researched content — Too many websites crank out content without linking to reputable sources. Part of building your SEO is proving that you are a reputable brand. Whenever you write about a particular topic, make sure you are doing plenty of research. Including up-to-date facts and figures shows that your information is accurate. Likewise, linking to .org and .gov sites along with well-known publications shows that you base your knowledge off of credible sources.
Write meta descriptions for your webpages — A meta description is an HTML tag that provides users with general information about your webpage. Essentially, it is a 160-character snippet that shows up on SERPs. When writing a meta description, include information that will get users to click on your page. Adding your main keyword can also help you rank higher on search engines.
Research your keywords — Don't simply pull your keywords out of thin air. Use SEO tools to help you determine which keywords to base your articles on. For instance, Google Trends can tell you which keywords are getting searched the most along with the popularity of a particular keyword. Another great SEO tool is the Keyword Explorer by Moz. It can help you prioritize which keywords to target in your posts.
When creating your SEO marketing strategy, use these KPIs and SEO suggestions to ensure your hard work is worth it. The key is to produce high-quality content that users are genuinely interested in.