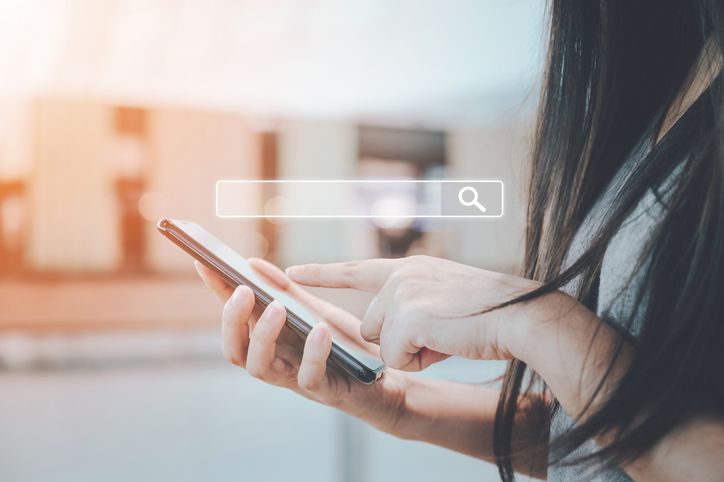 Quick Navigation
When you think of SEO, or search engine optimization, you probably think of keywords and content, but effective SEO is much more than that. Besides on-page SEO and technical SEO, there's also off-page SEO, which can have a major impact on your other SEO efforts and overall customer conversions.
What Is Off-Page SEO?
Off-page SEO is any activity you perform online but off of your website that supports your website's search engine results page, or SERP, ranking and overall visibility of your website. Off-page SEO is a broad category and can include a number of actions and activities. A few of the most common examples of off-page SEO include:
Brand mentions – With this strategy, you find ways to mention your brand, such as on other people's social media pages.
Commenting – With this strategy, you leave relevant, useful comments on blog posts.
Forums – Participate in conversations about your company or brand in online forums related to your product.
Influencers – Ask influencers to review your product or mention your company on their social media channels.
Guest writing – Write articles for other blogs as a guest poster.
Link building – Ask other bloggers or writers to link to your webpage in their work.
Social networking – Establish and maintain an excellent social media following.
Q&A – Find questions related to your product or service online and respond to those questions with high-quality and authoritative thoughts.
Newsletters – Send your email list regular newsletters about your company, services, and products with links back to your website.
Off-page SEO is a highly valuable practice. It can help you increase web traffic organically by optimizing brand mentions and linking to drive potential customers to your page rather than just optimizing your website itself for high SERP rankings.
Image via Unsplash by alizeebaudez
What Are the Best Practices of Off-Page SEO?
When building your off-page SEO, use these tactics and best practices to maximize your impact:
Build Backlinks
Backlinks are one of the most important and useful tactics of off-page SEO. You can do this in a number of ways. Try, for example:
Creating statistic-heavy content – Other writers love to link to pages or websites that offer high-value statistics and evidence to support their claims. Invest in a little research and write pieces that others will want to reference and link to.
Fix broken links – Broken link building is a great way to get your content out there. Look for 404 errors on blog posts and other articles in your industry. Suggest to the author that they link to your content instead.
Create content – The best way to get people to link to you is to give them plenty of linking options. Write authoritative and high-quality content for your site that others can link to.
Write guest posts – Ask to write guest posts for other blogs. While you might not link directly to your site in the post, mention your brand name and include keyword mentions to send some traffic to your site.
Create Brand Signals
Search engines like Google use brand signals to ensure your company is legitimate. The more people search for your brand name, the better your ranking will be. Use these specific tactics to help build your brand signals online:
Audit yourself – Perform an audit using a tool like Google Search Console to assess your website stats, including the number of searches for your brand and brand-related keywords.
Build your YouTube presence –  People love videos. Hosting videos on YouTube is a great way to earn search traffic because it's hard to get directly to a website from a YouTube video, so many people end up running a search on the company whose video they were watching.
Track your searches – Set up tracking for your brand name to see whether searches for your company are increasing or decreasing so you can take appropriate action.
Demonstrate Your Authority
Show you're an authority in your area by building a reputation as an industry expert. The more E-A-T, or Expertise – Authority – Trustworthiness your brand builds off your website, the more people will go to your website for information. Use these specific tactics:
Get mentions – Ask to be referenced as an authority on already reputable sites to help build your persona as an expert.
Use quality sites – Google ranks sites with high-quality "seed" links more highly than others. Get as many of those seed links as you can.
Obtain reviews – Quality reviews can help potential customers see that your brand is legitimate.
Additional Strategies
A few other best practices can vastly improve your off-page SEO. Consider implementing these tactics in addition to building backlinks, creating brand signals, and demonstrating your authority:
Use press releases – Sending out press releases is a great way to get quick, authoritative backlinks to your site.
Participate in roundups – Get your brand on a weekly or regular industry round up. It'll build your E-A-T and get your message out to potential customers.
Be an interviewee – Volunteer to be an interviewee for an industry podcast, radio show, blog, or other content to share your views and name drop your brand.
Partner with others – Partner with other, bigger brands to help build your brand identity and align yourself with a reputable ally.
Create linkable graphics – Make graphics, infographics, and other visual content that other companies will want to use in their posts or link to.
Ensure the "dofollow" – There's a little piece of code you can use to ensure Google and other bots follow backlinks on your pages. If you're actively pursuing placement on a website, make sure they allow "dofollow" links so Google and other search engines can backtrack the link to your website.
Off-page SEO is a valuable tool and one worth pursuing. It'll help you build not only great SEO, but brand recognition, industry authority, and partnerships within your field. Consider enlisting the help of a digital marketing expert to assist you build your off-page SEO, and use these best practices to help you improve your off-page SEO.