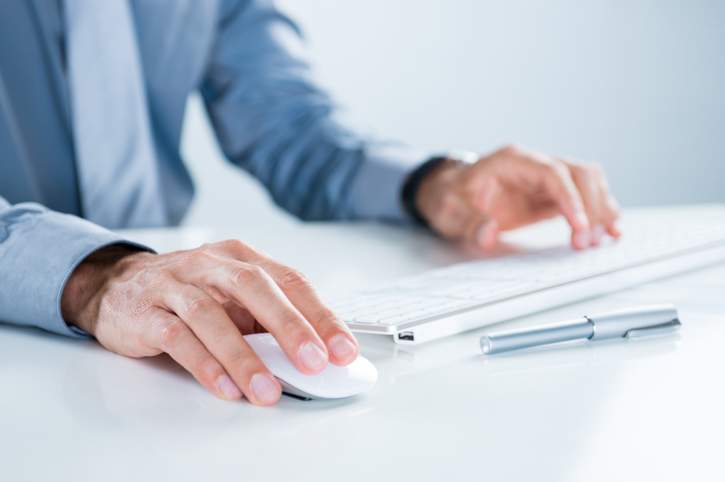 Quick Navigation:
---
Regardless of your business's size, industry, or product offerings, you can maintain and expand your customer base by implementing the right marketing tactics. Because of the ever-evolving digital world, the internet has become a strategic method for businesses to market themselves and spread awareness about their brand identity.
SEO and SEO writing allows businesses to optimize their websites or web content to aid their digital marketing strategy. Business owners need to understand how to maintain SEO best practices by completing research and updating their SEO tactics.
What Is SEO and SEO Writing?
SEO or search engine optimization is the process by which website owners use a variety of tools to increase a website's search engine rankings. SEO also allows website owners to maintain a steady flow of web traffic to their websites. Here are some examples of SEO tools:
Landing pages 
Keywords
Backlinks
Long-form content
Another key part of SEO is SEO writing, which is when content creators use keywords, backlinks, content-length, trending subjects, and other SEO tactics to optimize written content for maximum engagement and search engine rankings.
Image via Flickr by Rawpixel Ltd
Why Does SEO Writing Matter?
SEO writing provides business owners with various opportunities to enhance their website's search rankings and market their website, products, and services. Here are a few other reasons why SEO writing matters:
Elevates excellent content – You could have an amazing article you devoted your time and effort toward. However, article quality doesn't always lead to increased web traffic and search engine rankings. SEO writing ensures that your hard work will be recognized because it increases the likelihood of your article appearing in search engine results.
Helps save money – Organic methods used in SEO writing, like incorporating backlinks and keywords, allows you to gain web traffic without attributing costs to your marketing budget. This is especially important for small businesses or businesses with budget restraints.
Increases the likelihood of return site visitors – When you create quality articles or blog posts to drive traffic in addition to SEO tactics, you can experience the benefits of your content for a longer period. This is because web users who appreciate the quality of your content will continually come back to read more content on your website.
What Are the Best Practices For SEO Writing?
There are several ways you can make sure you provide quality content for your website using SEO tactics. Here are some examples of the best practices to use in your SEO writing:
Don't substitute quality for keywords or phrases – When incorporating keywords into written content, you must select or rephrase keywords to make grammatical sense. For example, the keyword phrases "writing tactics SEO" or "SEO writing content" wouldn't fit well in a sentence. You want to be sure you place the quality of your content for the reader over its search ranking capabilities.
Place important keywords at the beginning, middle, and end –  Distribute important keywords evenly throughout your written content. This helps your content flow better and feel more natural to readers. It also ensures that search engine bots identify the credibility of your content to incorporate it into search rankings.
Vary the number of keywords depending on article length – The number of keywords you include in your article should vary depending on the length of your article. This prevents keyword stuffing, which is when someone includes too many keywords in written content. This confuses search bots and can actually hurt your content rankings. To refrain from keyword stuffing, consider incorporating three keywords in short articles and six keywords in long articles.
Incorporate pictures and other visual content throughout – By dispersing pictures, infographics, graphs, or video content throughout your article, you can increase the amount of time a reader spends on a webpage. Search bots also like written content that includes images, and they tend to rank written content higher in search results when it has an image or video to include in the search snippet.
Link to internal pages – Linking to other internal pages throughout your content allows you to increase potential web traffic to other articles or blog posts.
Link to the article from internal pages after publication – Incorporate a link to your newly published content via anchor text throughout other articles on your website. This enhances the credibility and ranking of your content due to backlinks.
Aim for long-form content – When you have content like 1,500+ word articles, blog posts, or other forms of written SEO content, your site typically does better in search rankings than if you focused on shorter written content. This is because long-form content provides an opportunity to incorporate more links and keywords than short-form content. When search engine bots review written content, they typically rank those with more relevant keywords and backlinks higher than others.
What Are Common Mistakes to Avoid With SEO Writing?
There are a few things to avoid when looking to optimize your writing for SEO, including:
Creating content without researching trending topics – Great SEO writing starts with research. Think about current events, browse trending industry topics, or review frequently asked questions about a particular topic or subject. By forming your content around relevant topics, you enhance your chances of receiving a high search ranking before you even start writing.
Not using a keyword research tool – There are tons of keyword search engines and software programs that allow you to isolate trending keywords regarding a specific topic or industry. These tools can provide you with insightful information about which keywords and phrases can provide you with the best results.
Refraining from including Alt Tags in images – Alt Tags allow search bots to differentiate an image from written text. Because search bots tend to place articles with images higher in search rankings, you may miss out on a better search ranking by refraining from adding Alt Tags.
By taking the time to learn about SEO tactics and writing strategies, you can become an SEO expert, allowing you to maximize your business's SEO efforts to create valuable content that attracts, and maintains consumer engagement with your business.