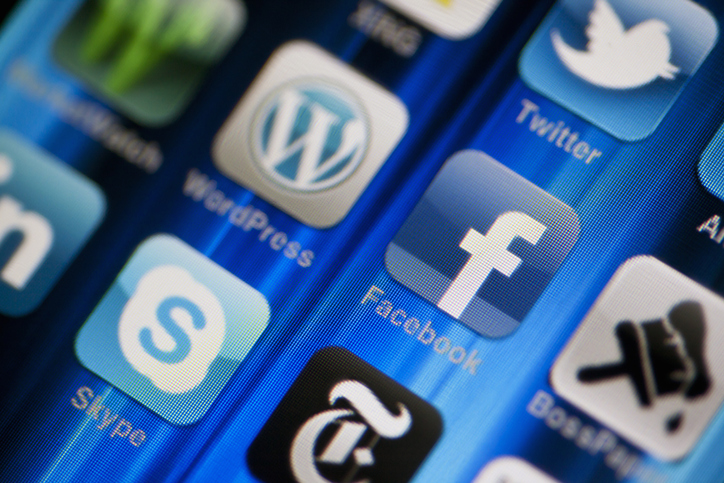 Quick Navigation
---
Search engine optimization is an imperative component of website performance, lead generation, and online brand awareness. Good SEO strategies can improve your website ranking and help customers find you. WordPress, one of the most popular content management systems available, makes it easier than ever to incorporate SEO tactics into your website. Understanding what WordPress SEO is and how you can best optimize WordPress SEO can help you rank as high as possible on Google and other search engines.
What Is SEO?
Search engine optimization, or SEO, is the methods and practices used to optimize a website for increased search results and rankings on Google and other search engine platforms. SEO focuses on increasing both the quality and quantity of visitor traffic to your website and is aimed at fostering organic search results as opposed to paid advertising. There are several components of SEO, including ensuring your website is SEO friendly, creating and publishing quality and relevant content, link building, on-site SEO, off-site SEO, and conversion rate optimization.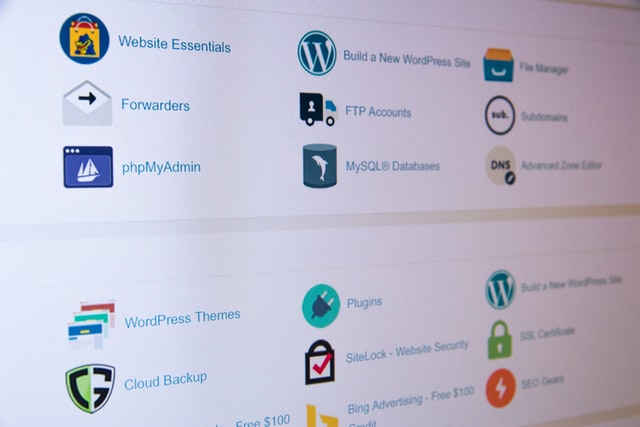 Image via Unsplash by hostreviews
Other components of SEO include:
Schema markups/snippets
User experience
Keyword optimization
URL
Title
Description
Crawl accessibility
The better your SEO strategies are, the higher you'll rank in search engines and the more organic traffic you'll get on your site. This ultimately means that more people are exposed to your products and services and typically results in increased revenue and brand awareness.
What Is WordPress SEO?
WordPress SEO simply refers to SEO strategies implemented on a WordPress website. As of 2020, more than 455 million websites use WordPress as their content management system, which equals nearly 35% of all websites on the internet. WordPress's popularity is largely in part to its user-friendly features and ease of use. Whether you're building a blog or a company website, WordPress is a great option to design and publish a compelling website that will draw users in.
In order to draw users in, however, you first must ensure that your WordPress site is fully optimized for SEO. Luckily, WordPress makes it fairly easy to implement various SEO strategies and even comes with several search optimization tools built into its platform. In fact, WordPress already takes care of 80% to 90% of the SEO mechanics required to fully optimize your site. However, there are several additional ways you can improve your WordPress SEO to boost organic traffic and drive sales.
What Are Ways You Can Optimize WordPress SEO?
The following are several strategies you can use to optimize your WordPress SEO for better rankings:
Choose a hosting provider that's reliable — The hosting provider you choose will largely impact your website's speed, security, and uptime, all of which can affect user experience and your overall rankings on search engines. WordPress recommends three hosting providers: Bluehost, DreamHost, and SiteGround. However, you're free to use any hosting provider you choose, just be sure to perform adequate research beforehand.
Use an SEO-friendly theme — WordPress offers thousands of themes, both free and paid, that you can use for your website. However, not all themes are SEO friendly. When you install a theme, be sure to run it through the web.dev tool offered by Google to get information on any potential SEO-related problems or performance issues that may arise.
Verify your website's visibility settings — In WordPress, you can choose to either encourage or discourage search engines from indexing your site. To improve SEO for your site, you'll want to ensure that the search engine visibility setting is unchecked so that Google and other search engines can index your website. To do this, log in to your WordPress backend and go to Settings, then Reading. Uncheck the box in the Search Engine Visibility section that says "discourage search engines from indexing this site."
Ensure your URL structures are SEO friendly — When publishing webpages on your WordPress site, you'll want to make sure the URL structure for each page is SEO friendly. This means that the URL is related to the content and contains a primary keyword. For example, rather than https://www.martinlewis.com/?p=4634, you'd want the URL to be something like this: https://www.martinlewis.com/seo-friendly-url
Use WordPress SEO plugins — There are a few SEO plugins available in WordPress that can further optimize your website. The most popular SEO plugins include All in One SEO Pack and Yoast SEO. While these plugins won't automatically optimize your website for you, they will make it easier to follow best SEO practices and implement SEO strategies.
Choose optimized permalink settings — The permalink settings on your WordPress site determine what format your page and post URLs will look like and can significantly impact SEO. You'll want to change your permalink settings from default to either "post name" or "custom structure." To do so, go to Settings in the backend of your WordPress website. Then, go to Permalinks and select the setting you prefer.
Use Optimized meta descriptions and title tags — The meta descriptions and title tags for each post or page you create on your website have an impact on your site's overall SEO performance. If you install a plugin like Yoast, it will automatically generate a title tag using the page heading on your post. You can also change it to be more optimized, such as by including target keywords that aren't in your page's heading. You should also include a meta description that's between 130 and 160 characters. This is what a user sees on a search engine page before they click on your actual webpage.
Include alt text in your images — If you include images in your webpage or post content, be sure to add an alt text to each image. The alt text should include a primary keyword and should be directly related to the image itself. To include an alt text on an image, go to image settings and then enter the text in the box under "Alt Text (Alternative Text)" and click save.
The more work you put into your WordPress website, the better SEO performance your site will have. Take time to get familiar with the above tips and incorporate each for a truly optimized WordPress site.