Your Guide to Effective SEO Strategies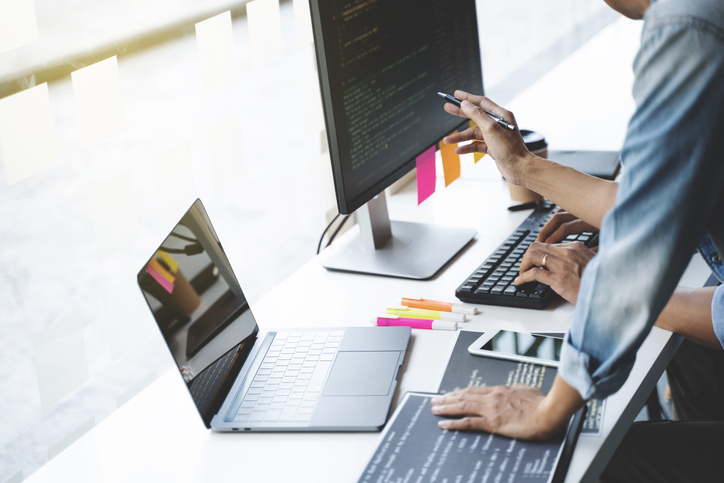 Quick Navigation
---
Search engine optimization strategies are an important component of a business's online success. Without a successful SEO strategy, companies can quickly fall through the online cracks and miss out on new customer opportunities. There are several key elements that go into an effective SEO strategy, including strong keywords, authoritative backlinks, and on-page optimization.
What Is an SEO Strategy?
An SEO strategy refers to the process of creating and optimizing a website's content so that search engines recognize and rank it highly. Most SEO strategies incorporate various elements and implement several steps to improve overall search engine rankings. The better an SEO strategy is, the more likely the website is to draw in organic traffic and experience higher conversion rates.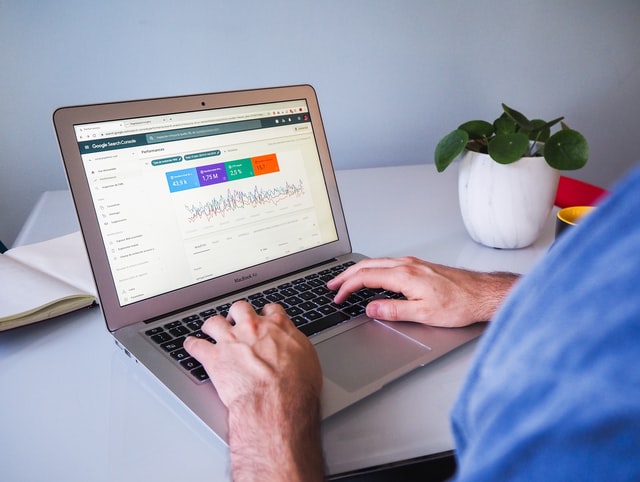 Image via Unsplash by mjessier
Top Elements of an Effective SEO Strategy
The following are a few of the most important elements of an effective SEO strategy that increases a website's organic traffic:
Content
The saying "Content is king" is prevalent among SEO experts and agencies, and for good reason. Strong content informs users what you do and why you do it as well as how your products and services can solve their problems. Good content can also help you rank better on search engine results pages by showing search engines that you are an authority on a topic and that your content attracts and keeps users on your page.
There are a few different types of content you should be aware of when creating your own:
Marketing content – This is content that assists in positioning you as a leader and expert in your field, helping you rank higher on SERPs and attracting users to continue moving through the sales funnel on your website.
Service content – This type of content explains what your company is all about, including what you do, the geographical locations you serve, and the products and services you offer.
Credibility content – This content goes into detail about why a potential customer should trust you and ultimately purchase products or services from your company.
On-Site Optimization
On-site optimization refers to all SEO strategy tasks that directly relate to your website's content. The goal of on-page SEO is to optimize your website content to increase your website's rankings for certain keywords that are directly related to your company and its products or services.
Types of on-site SEO optimization include:
Internal linking – These links direct a user to another page of your website. You should focus on linking pages with high authority to pages on your website with little or no authority or traffic. This will help boost those pages with less authority in SERPs and provide another way for you to receive organic traffic from users.
Keywords – Your on-site content should be optimized for specific keywords that will help you rank higher in SERPs and attract your desired target audience. You should focus on a mixture of short- and long-tail keywords based on the topics that are most relevant to your company.
Descriptive URLs – A descriptive URL that clearly shows a user what the page is about is much more effective than an automatically generated URL that includes random numbers and/or letters. A descriptive URL also helps Google and other search engines better read your webpage and rank it based on relevance and quality content.
Technical SEO
Technical SEO refers to the architecture of your website and can ultimately impact the user experience. The better the user experience is on your site, the longer a person will stay on your website, and the more likely they are to continue through the sales funnel.
Elements of technical SEO to consider include:
Speed – How fast does your page load? Load times are essential to good user experience.
Mobile compatibility – Ensuring your site is compatible with mobile devices is crucial considering the fact that many users surf the internet on their mobile phones.
Content hierarchy – Your website content should be structured in a logical way that encourages users to continue clicking through your site.
Crawl abilities – Search engines use crawlers, or user agents, to assess the quality and authority of your website. The easier a search engine can crawl your website, the more likely it is to rank your website based on the relevance of the content to a user's search query.
Key Metrics to Use When Determining if Your SEO Strategy Is Effective
Here are a few key metrics to consider when determining if your current SEO strategy is effective:
Organic search traffic – A great key metric to regularly monitor is the rate of organic search traffic your website is receiving. This metric is essential for organizations wishing to attract new customers and increase conversion rates. Plus, this metric is a great indicator of how well your SEO strategy is performing. There are several tools you can use to measure your organic search traffic, such as Google Analytics.
Keyword rankings – Users search and discover websites using keywords. If you've identified and incorporated relevant keywords in your website content in a successful way, you should begin to rank higher on SERPs for those specific keywords. Ranking for a keyword on the first page of results pages is ideal and typically the highest goal in terms of SEO strategy. Google Analytics will also tell you how you're performing in terms of keyword rankings.
Conversion rates – If you're overall goal is to achieve higher sales, then measuring conversion rates is a great way to determine if your strategy is effective. You can use Google Analytics or another conversion rate optimization tool to assess your conversion rates. Many tools require you to first input your conversion rate goals, and then they provide you with a regular update on whether your SEO strategy is helping you achieve those goals.
Understanding the various elements and key metrics to measure when it comes to your SEO strategy will ensure it is as effective as possible. It will also provide you with insight into any adjustments that you should make your strategy more successful.