The Benefits of Marketing With Blogs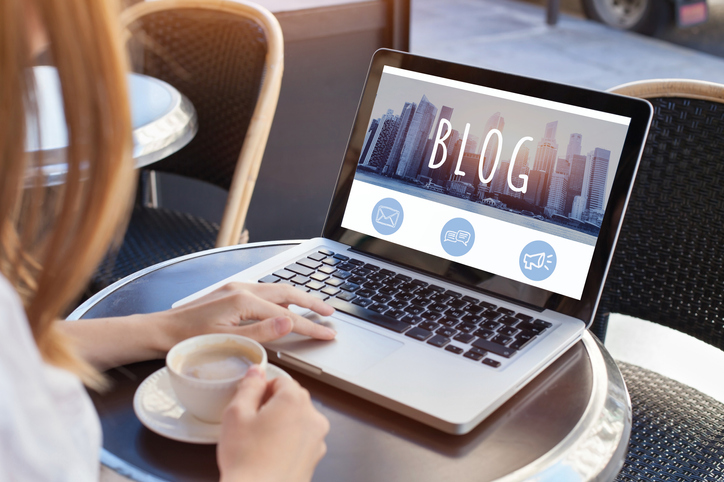 Quick Navigation
---
As Google's algorithm has evolved since the mega search engine's early days, brands need to focus more on search engine optimization (SEO). When a website is created with the best SEO practices, it is more likely to rank higher on a search engine results page (SERP) and get more web traffic. One way companies can do this is by creating a blog on their website. Learn how marketing with blogs can boost your web presence.
What Is Blog Marketing?
Blog marketing is a marketing tactic where brands create high-quality content for their audience in order to gain more web traffic. By writing about topics that pique your target audience's interest, you can draw them to your website and influence them to then learn more about your products or services. Like social media, email marketing, or direct mail, it's another channel intended to boost business growth.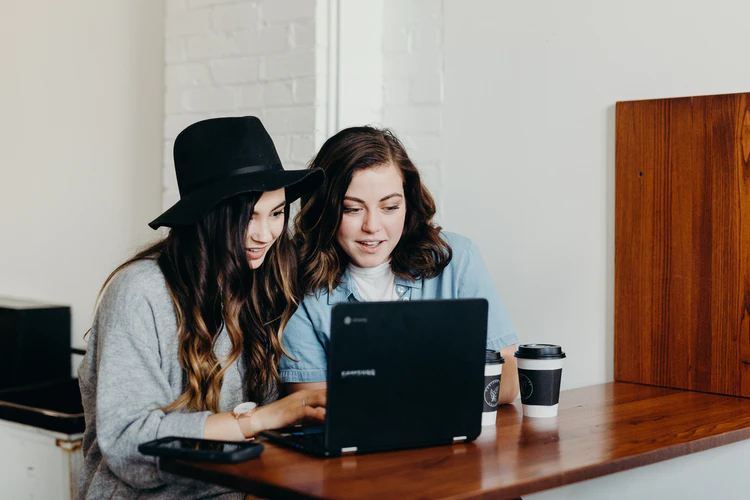 Image via Unsplash by brookecagle
Five Ways Blogs Can Serve an Effective Marketing Strategy
Marketing with blogs is an excellent way to reach more customers. Here are five reasons blogs can be an effective marketing strategy when done right:
Boosts your search engine ranking — If brands want to rank higher on Google, they need to produce high-quality content. Similar to how Google ranks your Quality Score on Google Ads, it also rewards web pages with quality content. When you write well-structured blogs with relevant keywords, you're more likely to reach your intended audience.
Drives more web traffic — When your brand offers valuable content, more people are likely to come across your website. For instance, if you sell cooking utensils, it may be useful to write a blog about cooking techniques. Then, people who are searching for cooking tips may stumble upon your blog and discover your products. Likewise, when you establish a library of content, fans of your blog may keep coming back for more updates or blog posts.
Builds credibility — Marketing with blogs is an excellent way to show you're a thought leader in your industry. When readers can trust advice or information from your blog, they may also be more inclined to trust that you have quality products and services. Well-researched blogs can show you're an expert on a given topic.
Engages your audience — Similar to social media, blogs are a great way to connect with your audience and start to build a brand relationship. Many blogs almost read like a conversation, making your audience see your brand as human. You can also add a comment section or email information to receive feedback. For instance, you could ask your audience what other topics they'd like to learn about.
Inexpensive and easy to start up — Thanks to all of the information on the World Wide Web, it's relatively easy to find resources for your blog posts. Likewise, there are many website builder platforms that make it easy to add a blog to your website, such as Wix, WordPress, and Squarespace. The main component brands need to invest in is a talented blog writer. As the web becomes more saturated with business blogs, your content needs to stand out.
Five Characteristics of Effective Blog Posts
When creating your blog posts, keep these five characteristics in mind:
Relevant — When creating a library of blog content, it's important that it somehow relates to your brand. For instance, it wouldn't really make sense for an arts & crafts company to write about sports. That's why brands need to curate their content based on their:

Target audience
Key objectives
Style, tone, and voice

Timely — Your blog should be a mix of trending and evergreen pieces. The trendy pieces can help you stay on top of the latest fads and drive up your search results. For instance, during large cultural events or holidays, your brand could write about topics that pertain to these things. Having evergreen pieces is also important so your brand can have content that is always useful, getting you a steady stream of website visits throughout the year.
 SEO-driven — If you want your blog to show up on Google, writing with SEO in mind is a must. This means including keywords (but not too many), meta descriptions, and headings. These free SEO tools can help get you started:

Keywordtool.io — This tool helps you generate long-tail keywords and common questions based on a single keyword. Use it to determine which questions your blog should answer and what keywords to incorporate naturally.
Google Analytics — Google Analytics shows you important data about your website's traffic. Use it to learn which keywords people searched to get to your web pages.
Google Trends — Learn which topics are trending on Google search. Use it to determine which trendy topics to write about.

Action-oriented — In order to turn your leads into customers, you need to add a call-to-action (CTA) on your blog post. This is a short phrase that tells your reader what they should do. Marketers often use a CTA to get someone to sign up for a mailing list or check out a product page. For example, "Want to learn more? Sign up for our mailing list to get the latest information!" is a CTA you may include at the end of a blog post.
Useful — Brands shouldn't turn out content for the sake of having more content. Instead, focus on creating high-quality pieces that people will actually want to read. As more blogs become available, you need to think of topics that are truly helpful and interesting. People can see through brands that turn out useless content and will seek information elsewhere.
Marketing with blogs is an excellent way to reach your target audience and establish thought leadership in your industry. When it's time to hire a talented blog writer, check out Consultdex's wide pool of candidates.