Strategic Email Marketing Tips for Better Outreach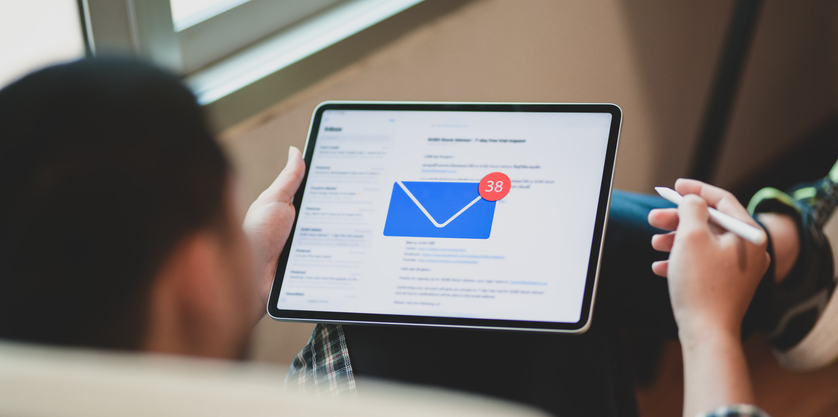 Quick Navigation
---
Email marketing is one of the simplest and most accessible ways to market your business to potential customers, but you must be strategic in order to optimize your success and get a return on your email marketing efforts. Planning a strategic email marketing campaign is one of the first steps to creating a sustainable and successful infrastructure for promoting your business and communicating with your target audience.
What Is Strategic Email Marketing and Why Does It Matter?
Strategic email marketing involves using market research and customer data to send high-quality, relevant email content to current and future customers. Your strategy covers every part of sending an email to customers, including the subject, the tone of the email, the actual content, linking, images, and design. It also includes who receives various versions of similar marketing content and how frequently you send emails. An effective strategy for email marketing can have a positive impact on your company's brand, consumer relationships, and overall success.
Your potential customers and clients are likely to receive high volumes of emails every day, so it's important to have an email strategy that catches the consumer's attention and differentiates you from the competition. Strategic email marketing is focused on driving customer engagement and increasing sales, giving you a consistent plan for implementing email campaigns and measuring their success. As part of your overall marketing plan, your email strategy sets clear objectives that act as a guide for your team that you can refine over time.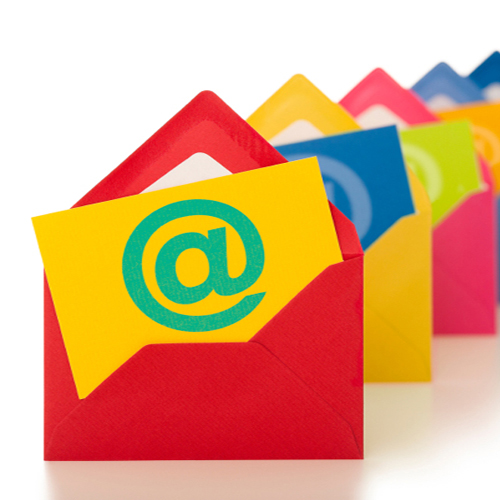 Image via Flickr by RaHul Rodriguez
How to Develop a Strategic Email Marketing Plan
Follow these steps to start creating an email marketing strategy to help you manage consumer outreach:
Use email marketing tools – To effectively gather information about your target audience and manage high-volume email campaigns, you need digital marketing tools that can keep you organized. Search for email marketing and data analysis tools that fit within your budget and project needs.
Study your target audience – Decide on a target audience that you want to reach with your emails, and perform some basic market research about what kinds of email content appeals to them.

Set clear goals – Establish measurable goals for your click-through rate, response rate, and other metrics so you can determine which campaigns are most successful and why.
Start building email lists – Start gathering customer emails by integrating a simple email sign-up form on your website. You can update and refine your list as your audience grows.
Actionable Tips to Improve Your Email Marketing Strategy
Try integrating these strategies into your email marketing plan to get more out of each email you send:
Create and Update Segmented Lists
Get more out of your email blasts by creating separate email lists for different customer segments. You can develop segments based on where a customer is in the buying process, sending different content to existing customers than you do to people who added items to their shopping cart but didn't check out. Systematically update your segmented lists to ensure that everyone on your email list is getting the most impactful content without being bothered by emails that are irrelevant to their buying habits.
Put the Recipient in Control
Provide email recipients with a simple interface for updating their email preferences. By giving people the option to unsubscribe, change how often they get updates, or only receive certain types of emails, you improve your attrition and engagement rates. When uninterested consumers are able to remove themselves from your email list, you can better focus on customers who are more likely to engage with your content.
Don't Forget the CTA
Always include a call to action in your emails, whether you want customers to make a purchase, download a coupon, visit your social media, or otherwise engage with your business. Summarize the email's content and clearly demonstrate next steps that the recipient could take. Emphasize your CTA by embedding a button that users could click on or hyperlinking images and text to different pages on your website.
Design for Mobile
Before sending out an email, make sure the format is easy to read on desktop browsers, mobile sites, and email apps. Many people check their email on a mobile device, which may change your email formatting and make it harder for the recipient to read. Send out a test email to ensure that images scale correctly and the text is easy to read. In addition to checking the formatting of the email itself, look at how the email looks as a preview in various email apps.
Personalize Outgoing Messages
Sending company emails from an impersonal "no-reply" account can discourage potential customers from responding. Set up your emails so they appear to come from a real employee, and include an auto-reply that lets customers know how to contact the company or when to expect a response to their email.
Test Subject Lines
Customers often decide whether or not to open an email based on the subject line, especially if they get a large number of emails each day. Use focus groups to test the effectiveness of different subject lines, trying out different phrasings to get across your point succinctly and attract the consumer's attention. You can use A/B testing to try new subject lines on your audience and see how they compare to your existing strategy.
Be Mindful About Your Schedule
Develop a timeline for sending emails that will keep your audience engaged without making them feel overwhelmed with too many messages. Depending on each recipient's segment, send well-timed emails reminding them about upcoming promotions or giving them updates about a past purchase. Additionally, think about the time of day that you send out each email. The optimal sending time can vary based on your target audience, determining whether your email shows up at the top of their inbox or gets buried in other messages.
Once you have a strategic email marketing plan in place, you can start being more intentional about how you communicate with your audience, turning simple emails into powerful promotional tools. Email marketing professionals can choose techniques with the most impact by paying attention to how users respond to their current email content, then making small adjustments to improve their overall strategy.