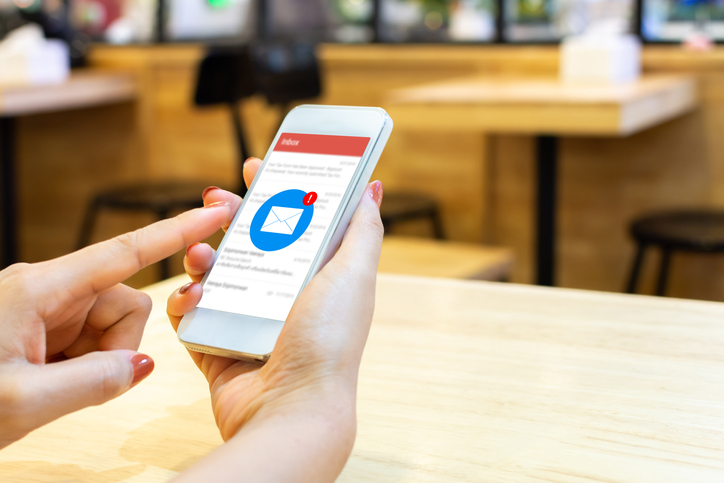 Quick Navigation
---
Email marketing has become a powerful way for marketers to draw in consumers to educate their existing customers, inform current and potential customers about upcoming events and sales, and develop relationships with clients. No matter your goal, email marketing can help support brand awareness and sales when done correctly and effectively. There are several elements and steps to creating and maintaining a strong email campaign, all of which we discuss here.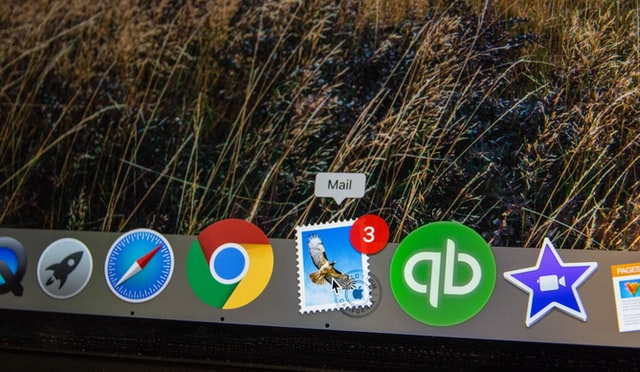 Image via Unsplash by hostreviews
What Is Email Marketing?
Email marketing is the practice of building relationships with potential and current customers through email messages. This form of marketing is a highly effective and popular type of digital marketing strategy that entices customers to interact with your company in various ways.
Email marketing is one form of internet or online marketing, which also includes marketing tactics like social media, website optimization, and blog posts.
Examples of email marketing include:
Newsletters
Welcome emails
Stand-alone emails
Offer emails
Lead nurturing emails
Transactional emails
Sponsorships emails
Re-engagement emails
Educational emails
Promotional emails
Cart abandonment emails
Review emails
Confirmation emails
Benefits of an Email Marketing Campaign
There are several benefits of running email marketing campaigns for your organization. These benefits include:
Personalized content – Email marketing allows you to customize your emails to each recipient. For example, you could set up the email to start each email with the first name of the person receiving it. You can also include the recipient's name in the subject line to entice them to open it. In fact, 35% of people open emails based on the subject line alone.
Increased sales – Email is a great way to drive sales and build a client base that will continually support your company. People who buy products or services through email have a bigger incentive to spend more than individuals who don't get email offers.
Improved communication with your audience – Another benefit of email marketing is the opportunity to improve and foster communication with your target audience. In fact, 86% of professionals prefer to use email when communicating, especially because email is still such a prevalent form of communication both in and out of the workplace.
Encouraging organic traffic to your website – By including effective calls-to-action (CTA) in your emails, you can generate traffic to your website and improve your overall search engine optimization (SEO). This can ultimately help you rank higher on search engine results pages (SERPs) and encourage more organic traffic online as well.
Elements of an Effective Email Marketing Campaign
There are several elements that can make or break your marketing campaign, with the most important elements being:
The subject line – As discussed previously, the subject line is critical to whether readers will actually open your marketing email. It's important to choose a subject line that will immediately grab the recipient's attention and inform them of what to expect when they open your email. Your subject line should directly relate to your audience and to personalize them whenever possible.
Personalization – Showing that you've taken the time to learn something about each recipient — even if it's only their first name — will promote a more successful email campaign than sending out a generic email to everyone. Other personalized factors to include are the person's location, company name, products they've purchased with your company, and their job title.
Body of the email – Your emails should be clear, concise, and enticing to the reader. You should focus on making your offer as attractive as possible and cater to your audience's problems, likes, and dislikes. Use the tone, language, and format that your target audience prefers and include appropriate and strategically placed CTAs throughout the body.
Calls-to-action – Calls-to-action are an incredibly important element of a successful email marketing campaign as they encourage visits to your website and ultimately conversion. Choose a focused and primary CTA that is aesthetically distinctive from the rest of the email and catches the reader's attention. Use optimized language for your CTAs and include several other CTAs throughout the body of your email.
An unsubscribe option – While it may seem counterintuitive, including an unsubscribe link is not only required by law but also allows your readers to choose whether they want to continue receiving communication from you. Sending marketing emails to readers who don't want to receive them can end up backfiring and turning those readers off from your company. Make it simple to unsubscribe and use personality and engaging language on your unsubscribe page to encourage readers to change their minds about opting out of your emails.
How to Measure the Success of an Email Marketing Campaign
There are a few important ways to measure the success of an email marketing campaign. Follow these steps to make sure your email marketing campaign succeeds.
Keep track of open rates – Open rates show how many recipients actually open your email. The higher the open rate, the more successful your campaign likely is. Plus, open rates can show you how relevant your emails are and whether various elements of your emails are working.
Analyze click-through rates – Click-through rates refer to how many readers click on the links included in your email such as CTAs. Keeping track of what offers, products, and links your readers click on will provide you with a more in-depth understanding of their interests and preferences.
Check your unsubscribe rates – Unsubscribe rates show you how many people have unsubscribed from your email campaign. Keeping your unsubscribe rate as low as possible is important to boosting your marketing success and increasing conversions.
Ensure maximum deliverability – This term refers to how many people actually receive your emails. If your emails aren't being delivered to most, if not all, of your email marketing campaign list, this greatly reduces the success of your campaign and limits the number of readers who see your emails.
A successful email marketing campaign can boost sales, foster relationships with clients, and encourage higher SEO rates on your website.