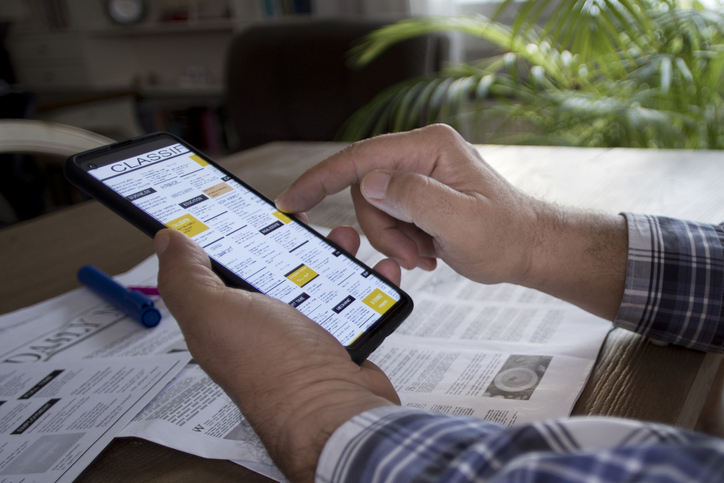 Quick Navigation: 
---
Getting your business's name and information out to your audience increases the likelihood of more people discovering your business. It's important to optimize your local citations accordingly to appear high on search engine results. Learn more about local citations and best practices when posting them.
What Is a Local Citation?
A local citation occurs when your business's name, phone number, and physical address are mentioned online. You can find a citation on different websites or apps, social platforms, or local online business directories. Citations are an excellent way for users to find local businesses to shop at or dine in.
If local citations are constructed properly, they can even enhance your SEO results, causing your website to appear higher on search engines. Your business can manage several citations on various sites at a time, as long as you stay on top of the status of each one to ensure your information is consistently correct and properly updated.
What Are the Most Common Types of Local Citations?
Common types of local citations your business can include when listing its information online are:
Structured Citations
A structured citation includes your business's information featured on the business listing of a directory. Common business citation sites allow you to submit your business and receive a citation. You can use sites like this to list your contact information for people to find your business, decide to visit, shop, or eat there, then navigate their way to your location. These sites include:
Yellow Pages
Superpages
Facebook
MapQuest
Unstructured Citations
This type of citation occurs when your business's information is featured on any site that isn't specifically considered a business listing directory. Unstructured citations can be included on sites and media outlets like Wikipedia pages, magazines or newspapers, or blog posts. Casually mentioning your business and its operating hours or contact information would count as an unstructured local citation; it's just listed in a more informal setting than structured citations.
What Effects Can Local Citations Have on SEO?
Your local citation can have a certain impact on your search engine optimization and rankings. It's important to follow proper SEO guidelines when posting your local citations online. Common effects local citations have on SEO include:
High Search Engine Rankings
Image via Unsplash by dunc_in
There is a connecting factor between how many times your citations are listed and how high your company appears in search engine results. However, this doesn't mean that if you post your information all over the web, you'll rank higher on Google. The main takeaway is that having a consistent, foundational citation presence on the web will help your business appear higher on local search engine results.
A great number to consider when listing a certain amount of citations is to provide around 30 to 50. Make sure they're each consistent and updated to showcase the same information throughout.
Return on Investment
Typically, the investment amount you provide for local citations is worthwhile. There are many factors you can analyze to see how effectively they influence your search engine rankings. Try to run different tests regularly to experiment with various places to feature your local citations, how many you list, and the information included in your listing.
Investing in local citations is often worth it because you only need to pay for it around once a year, and you'll only need to pay to update it if your business changes locations, phone numbers, or web domains.
Larger Directories
Some businesses believe that they only need to utilize larger directories for their local citations. While larger directories, like Yelp or Google, are important and should definitely feature your listings, they aren't the only ones you should consider. The best directories for you to use depend on your industry and where your audience is searching.
For instance, if you're a florist, you'd list your business on common florist listings, like flowershopnetwork.com or flowerfloral.com. Think about where your potential customers will go to find a business that performs your service. Look up common industry directories with various business categories to help you find the best places to list your citations.
Value of Citations
The value of your citations is important when it comes to both SEO and your customers finding the information they need to either visit or contact your business. When building and listing your links, think about the information your customers want and need to see. This includes your contact information, operating hours, and business addresses. You can build up your local backlinks by creating citations and listing them on credible sites.
Local-Specific Searches
If you own a mechanic shop and someone were to search "mechanic shop," it may be tricky to get your business to appear high on that search result. If you typed in something like "mechanic shop Kansas City" or "mechanic shop near me," there's a strong chance you could get your business to appear high on these search engine results, especially if you use local citations. These help you rank higher for location-specific searches if your citations are listed on relevant sites and outlets.
What Do Experts Say About Local Citations?
Many marketing experts have differing opinions on whether or not citations are still relevant, useful, and worth the investment. Darren Shaw, the founder of the company Whitespark, says that even though local search engines have evolved greatly over the years and local citations are less important now than before, he's still keeping them in his marketing toolkit. He's regularly running tests to see how effective local citations are and is hesitant to get rid of them as a marketing and SEO strategy.
Joy Hawkins, who owns the companies Local Search Forum and Sterling Sky, holds an opposing view. She believes that time should be better spent on more high-impact tactics. Her company only focuses on citations if a client has moved locations and wants their new one to be more well-known to their audience.
Local citations can be an effective way for your audience to locate your business on search engine rankings. Consider wisely investing a reasonable amount of your budget toward listing yourself on sites you're confident users will find your organization on.