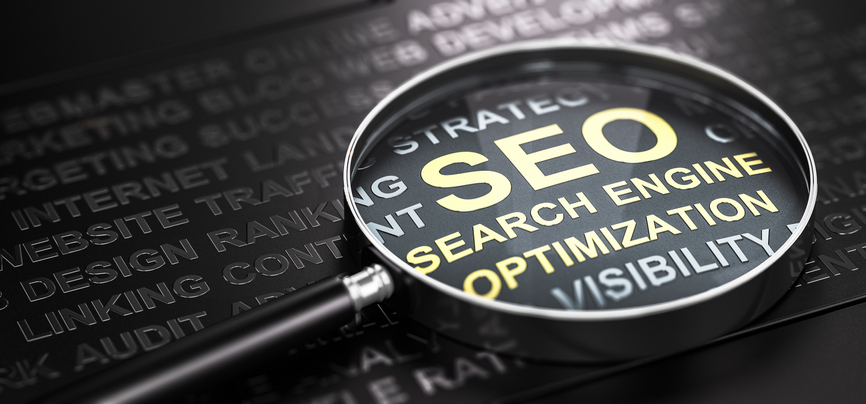 Quick Navigation
---
Are you looking to drive more traffic to your website or to increase the quality of your traffic? While paid ads are one effective method for accomplishing this, advertising can become expensive—and you don't want to be a one-trick pony. Another tool you have available to help drive relevant, quality traffic back to your website is SEO.
What Is SEO?
SEO stands for search engine optimization, which is the process of growing quality traffic by increasing its visibility in the search results. The more visibility you have when potential customers search for a relevant topic online, the more attention your site will get, and the more likely you'll be able to attract the attention of prospective and existing customers.
How Does SEO Work?
Google, Bing, and other search engines use bots to crawl pages on the internet, gathering information on different websites and putting them into an index. Search engines use their own algorithms to analyze different ranking factors on those pages to determine the order that the pages should appear in when someone types in a specific search query. These ranking factors range from words on the page through technical aspects like page speed, and each factor is weighted differently depending on the algorithm at play.
The algorithms are ultimately designed to produce relevant, authoritative content during a search in order to deliver a positive and efficient user experience.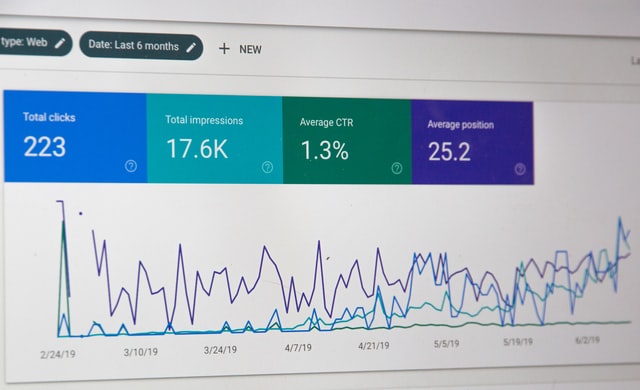 Image via Unsplash by hostreviews
Why Is SEO Important for Businesses?
When people need any kind of product or service, they usually begin by searching the internet for more information. This holds true whether they are searching for a great local restaurant, looking for a specific article of clothing, or trying to find a contractor for their home remodel.
By optimizing a website for search engines, you can increase the likelihood that your site will appear higher in the organic search rankings without actually having to pay for additional advertising. Additionally, by maintaining those practices, you can increase the likelihood that your site will hold its ranking or even climb higher without an enormous amount of time and effort.
What Are SEO Services?
SEO services are the various practices, actions, and tools that a digital marketing agency offers to help individuals and businesses increase their visibility on search engines. Using different types of SEO services tailored to your industry and niche, you can focus on increasing your ranking for research results related to your services, products, company, or industry.
Examples of SEO Services
The ways in which SEO services are marketed vary widely; you need to know what to specifically look for within the broad umbrella of "SEO services". Although most agencies offer customized packages for their clients, you will want to partner with someone who can offer you the package that gets you the best results.
Some of the most common types of SEO services are:
SEO Audit
With an SEO audit, you can take an in-depth look at your strategy and website, evaluating it from an SEO perspective. An SEO audit is the first place that every SEO specialist should start since it helps them understand where you're already succeeding with SEO and where you need to make improvements. With this insight, the specialist can then create a strategy that's customized for your business and your target audience.
Competitive Analysis
Every business benefits from a competitive analysis. Regardless of how small your industry may be and how few competitors you have, it's important to do one when you start an SEO engagement—and even periodically thereafter.
With this type of research, your company can identify both direct and indirect competitors as well as shed some light on their processes. You can use the knowledge to gain more insight into what's working and what isn't, helping you uncover any weaknesses. Ideally, you should assess your company's competitors on a regular basis, seeing what changes they're making and looking for potential opportunities in the market.
 Technical SEO Audit
This type of audit analyzes a website's technical factors that can impact its visibility in the search engines. An important factor for optimizing a website, for example, is the efficiency of the code that the web developer used when creating it. Inefficient code can slow down the load time for a site, causing it to rank more poorly.
Part of a technical SEO audit also evaluates the speed of a website. Faster sites deliver a better experience for the end-user. For this reason, the search engines typically rank a fast website higher than one that's slower, even if they deliver the same high-quality content.
Mobile responsiveness is also another consideration during a technical audit. In the same way that the search engines rank fast sites higher, they will also deliver a site that's mobile responsive before one that hasn't been optimized for mobile.
On-Page Optimization
A website's on-page optimization is critical for its search engine rankings. Some examples of what needs to be optimized to ensure a website ranks well are:
Updating the meta descriptions and page title
Updating the headers, which tell the search engines how the page is organized
Creating a sitemap
Optimizing the site with relevant, valuable keywords
Evaluating its information architecture, internal linking structure, and redirects
Off-Page SEO
While a website's on-page SEO positions it to rank well for specific search terms, off-page SEO can help increase its domain authority, telling the search engines that it should rank ahead of others. Off-page SEO services could include:
Monitoring mentions on social media
Creating high-quality, shareable content for a blog
Developing a backlink strategy
Promoting content to bloggers
These are just a few of the many types of SEO services that could be offered by a digital marketing agency. By focusing on your organic research and increasing your visibility in the search engines, you can significantly improve your rankings and the amount of quality traffic visiting your site.
Increasing the number of visitors to your website, including people who may already be searching for a product or service like the one you offer, can substantially increase your company's profitability without ever spending a dollar on paid ads.