The Value of Local Marketing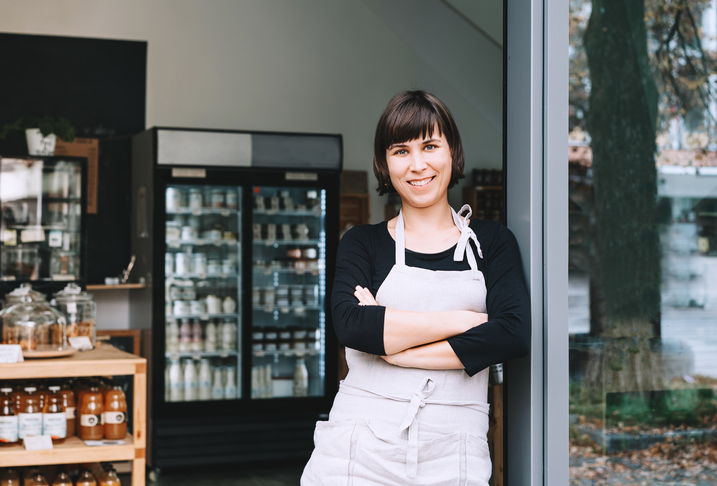 Quick Navigation
---
Digital marketing is a fantastic way to reach a broad audience all over your state, country, or the world. However, paired with traditional marketing, it can also help you focus on the local population. Local marketing can vastly improve your business if you have a brick and mortar location by helping those around you find and visit your local business.
What Is Local Marketing?
Local marketing is a company's marketing focus on local customers to promote its brick and mortar business. It is often a mix of traditional strategies, like mailers, billboards, and radio ads paired with digital marketing strategies like Google My Business and SEO. This style of marketing also goes by the names neighborhood marketing and local store marketing.
Image via Unsplash by hjkp
Local marketing strategies can use a number of varied tactics. Most businesses consider the key elements of local marketing to include:
Accurate Listings
Ensure that your online listings, particularly on search engine sites like Google, are accurate and up to date. This means updating any phone numbers that might change, making sure store hours are accurate, and keeping addresses easy to find. It's a challenge to rebuild a potential customer's trust when they find incorrect information and can't locate the store they're looking for.
Local SEO
While SEO is similar to listing management, since it's also related to search engines, SEO has its own best practices. SEO aims to ensure your website ranks on the search engine results page, or SERP, with organic optimization. For local SEO, that includes using appropriate tags that identify the location of your business, providing driving directions on your website, and optimizing meta descriptions for local users.
Landing Pages
If your company is national or has multiple locations, ensure that each individual retail location has its own landing page. This allows searchers to access the store hours and address specific to their closest location, helping improve customer conversions.
Reputation and Awareness
Reviews from customers are incredibly valuable for local marketing. Many consumers turn to reviews before deciding to visit a store or make a purchase. Positive and authentic customer reviews can vastly improve your business's reputation and help build brand awareness.
Paid Advertising
Use paid ads on search engines and social media sites to better target local customers. Pay-per-click advertising, or PPC, is an excellent strategy for consumers who search for keywords like "pizza near me" or "local shoe repair." They're likely to click on paid ads when they're looking for a local good or service.
What Are Common Strategies Used in Local Marketing?
There are many strategies out there, particularly for local digital marketing, that can help boost your customer conversions. Use these strategies to help you improve your local marketing:
Ensure Mobile Friendliness
It's vital that you optimize your website for mobile use. Many people search for restaurants or stores near them while they're already out and about. You'll want your users to be able to find the information they need on your website with very little work.
Localize Your Webpage
Add local elements to your webpage. Clearly identifying your location on your webpage serves two purposes. First, it reassures potential customers that they're on the correct website, and second, it helps with local SEO.
Claim Your Listings
Make sure you claim and update any third-party listings for your company, especially on search engines. Accurate and up-to-date information ensures customers can find you when they need you.
Use Local SEO
Optimize your website to rank when local searchers put in local keywords. Leveraging potential customers who are actively looking for a product or service with local SEO is one of the best ways to increase customer conversions.
Optimize Your Paid Ads
Paid ads are often just as effective as SEO for local searches. Ensure you're including local keywords in your PPC advertising strategy for the best results.
Use Location Data
When posting on social media, share your location so followers can easily click on the location link and see exactly where your business is located.
Get Involved
Local marketing doesn't just have to use digital tactics. Get involved in your local community by sponsoring a youth sports team or hosting a fundraiser for a local charity. You can use images and content from these events online, but the events themselves will help build your reputation and brand awareness in your area.
Connect With the Media
Use your local media sources to share information about your business and as a source of traditional marketing. Consider print ads in the local paper, radio ads, and television ads.
Connect Your Strategies
If you run an e-commerce site in addition to your brick and mortar location, consider connecting your sales strategies to entice online shoppers to visit your store and vice versa. Offer in-person coupons to e-commerce shoppers and digital perks to in-person shoppers.
What Effects Does Local Marketing Have on SEO and Overall Marketing?
Local marketing often uses both traditional and digital strategies to maximize brand awareness and customer conversions. Here's how local marketing impacts an overall marketing strategy and SEO:
Increases local connection – Local marketing can help you connect with other businesses in your community to strengthen your reputation and improve brand awareness.
Involves every tactic – Even something as simple as passing out a business card is considered local marketing and can help build your brand.
Uses local search – Local SEO establishes connections to local keywords to help potential customers find your business.
Optimizes keywords – Including local keywords on your website helps drive your SEO and improve your SERP ranking for customers to find you.
Local marketing is a necessary undertaking for brick and mortar businesses. Combining traditional and digital strategies can help you reach a wide range of potential customers, boosting your brand reputation and customer conversions.