Effective Types of Social Media Content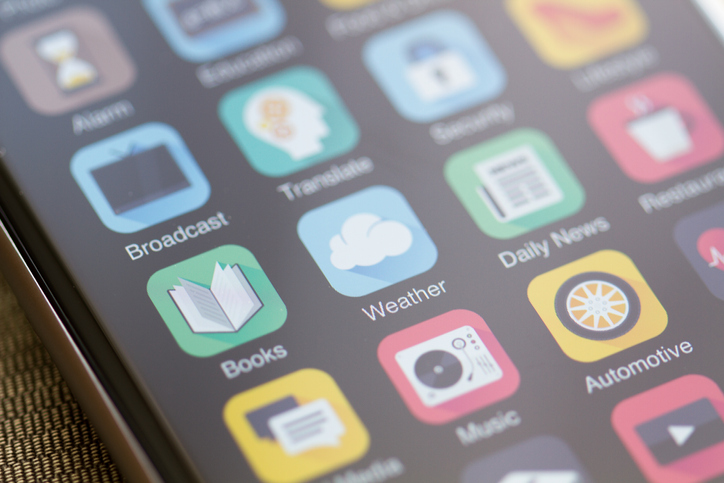 Quick Navigation
---
When building your digital marketing strategy, a key component should be your brand's social media presence. By having active social media accounts, you can create more interest in your brand and facilitate customer engagement. Social media is also a great tool for teaching consumers about your company and getting them to visit your website. Learn more about social media content and the 10 types you can use in your social media strategy.
What Is Social Media Content?
Social media content is anything you post or share with others online. Brands use social media content to connect with their followers and drive consumer engagement. You can use social media content to portray a certain image of your brand. By sharing links to your website, you can gain more web traffic and even boost your sales. When it comes to sharing social media content, the options are almost endless. From status updates to video clips, there are plenty of ways you can use it to market your products and services.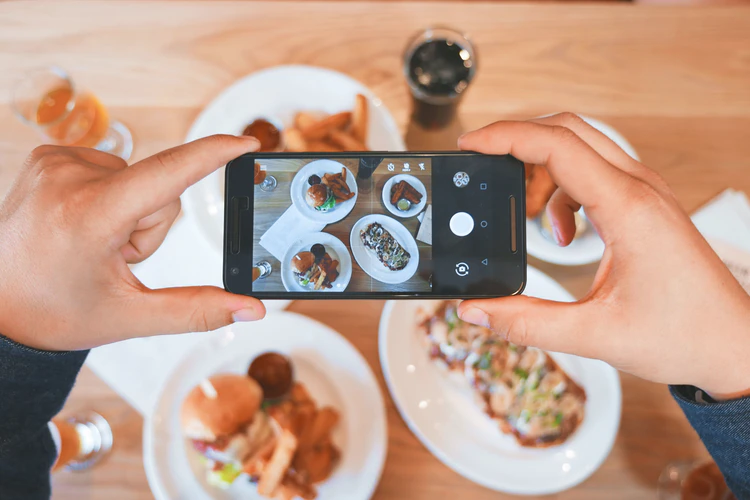 Image via Unsplash by eaterscollective
10 Types of Social Media Content
Consider posting these 10 different types of social media content:
1. External links
This is content from sources other than your brand. For example, a beauty brand could link to an influencer's blog post about the top fall beauty trends. Along with having a more varied social media page, sharing external content saves your team some of the work of creating original content.
2. Images
Sharing high-quality images may entice people to keep exploring your pages. When using platforms like Instagram, most of what you post is image-based.
3. Website content
Blog posts, articles, and guides all fall under this category. When posting your website content, you'll share a link and write a caption to go with it. By providing genuinely interesting or helpful content, you can attract more people to your website. This is also an excellent strategy to build your brand's credibility and improve your search engine optimization.
4. Videos
Video has become the bread and butter of the internet, especially on social media platforms like Facebook. You can use your smartphone to post a live message to your followers or shoot a professional video that demonstrates your products or services.
5. Infographics
Infographics are a visually pleasing way to show different facts and figures. Use them to share complex information and make a statement.
6. Stories
Snapchat was the first brand to launch stories, with Instagram and Facebook quickly following suit. Stories are posts that live on your page for 24 hours unless you also add them to your story archive on Instagram. They are a great way to keep your followers in the loop about any brand updates, announcements, or promotions. You could even use them to give people a peek into your company culture.
7. Testimonials and reviews
Sharing real customer reviews is a great way to build a better reputation for your brand. In fact, 84% of people trust online reviews just as much as a personal recommendation.
8. Contests
Contests can be a great way to gain more leads and gather contact information. They can be a fun way to engage with your followers and garner more interest in your brand.
9. Live videos
If your company is hosting an exciting event, such as a Q&A or a concert, you can share it in real-time by using live videos. Facebook allows you to livestream your video and also post it after the event is over.
10. E-Books
E-books are a type of long-form content your brand can share with users. Oftentimes, e-books explain your products and services in-depth or provide users with helpful information.
Steps to Building a Social Media Content Strategy
Follow these steps when building a social media strategy:
Define your goals — What do you want to get out of sharing social media content? More website visits? More brand engagement?
Identify your target audience — This information can help you decide which social media platforms to focus your time and energy on. Whenever you post something, make sure your tone and message are relatable to your target audience.
Plan your content — Use a content calendar to schedule when to share your content. Make sure to vary the type of content you share.
Promote your content — More people see sponsored content, so decide which posts are worth promoting. Set up a monthly budget for paid posts.
Measure your results — Look at the analytics of all the content you share. This can help you decide what types of social media content to share in the future.
Best Practices for Building a Social Media Strategy
Follow these best practices when building a social media content strategy:
Post original photos — Although stock photography is a useful tool, consider posting some original images, too. When choosing images, be mindful of what they convey and how they represent your brand.
Share a variety of content — Many brands make the mistake of sharing content that's too sales-driven. Although sharing branded content is useful, only doing so can make your social media presence a bit stale. Try to establish a more authentic presence by adding some links to external pages. When doing so, curate content that fits the aesthetic, message, or values of your brand.
Get to know your audience — Social media isn't a one-size-fits-all approach. Spend time getting to know your target audience and what their interests are. Get to know their demographics and how you can make meaningful connections with them.
Be picky about your platforms — As more social media platforms emerge, you may be enticed to create a brand page on all of them. However, establishing a brand page for every platform can be time-consuming. Instead, choose the ones your target audience uses the most. This way, you can create a more active ongoing presence.
Although social media started off as a way for friends to connect, it has grown into so much more. Brands use social media to build a community of followers who are interested in what they have to share.