The Cost for Social Media Management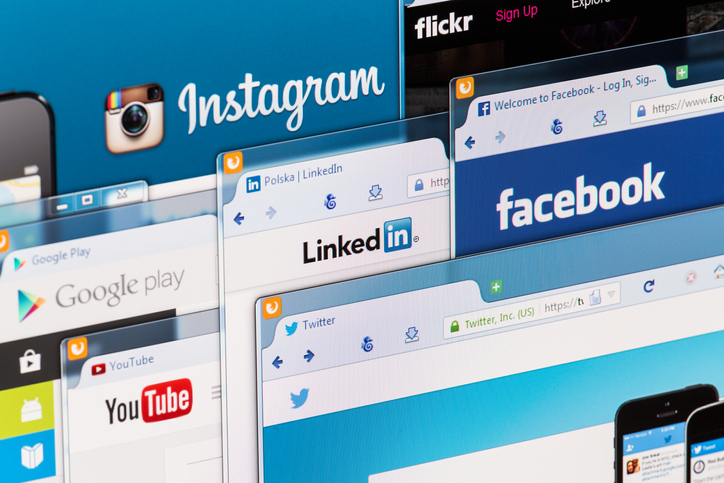 Quick Navigation
Social media is a necessary form of marketing for most businesses. It allows you to post all sorts of content and interact with your customers in real time. Managing your social media sites can quickly become a full-time job, especially if you're active on multiple platforms. Social media management is a great way to maximize your social media presence, but it's important to understand the costs involved before committing to a manager or program.
What Is Social Media Management?
Social media management is a job that entails managing a company's social media presence. Usually, social media managers post content, respond to messages and comments, review analytics, and create strategies to increase interactions, leads, and conversions. Some companies hire an employee or team of employees to manage their social media channels, while others outsource the responsibilities to social media management firms.
Image via Unsplash by nordwood
Costs Involved in Social Media Management
The expected cost for social media management depends on the size of your business, the number of social media platforms you work on, and your goals for your social media use. If you hire someone to handle your management in-house, you'll pay them a salary for their labor and provide them with a budget to manage and populate your social media channels. If you go with a social media management company instead, you'll likely pay either by the service or a flat monthly fee for a certain set of services.
What Aspects of Social Media Management Cost Money?
If you go with a social media management firm, you can expect to pay for a combination of these common elements:
Account management — Account management covers posting content, responding to comments, and managing the day-to-day operations of social media accounts.
Blogging — Blogging involves researching and writing useful blog posts, usually for the purpose of increasing SEO and linking readers to the company's social media channels.
Influencer management — This aspect includes communicating with and managing the posts of company influencers.
Content creation and graphic design — This covers the creation of custom content for the company's social media pages.
Campaign creation — Campaign creation involves structuring and overseeing specific social media campaigns for various platforms.
Customer service — This includes building relationships with customers and handling private messages or other in-depth customer service needs.
Training — Training covers providing internal company employees with general social media education to help them do their work more effectively.
Advising — Advising involves overseeing and aiding internal employees who manage some aspects of social media management.
Start-Up vs. Enterprise
The actual costs involved in social media management differ considerably between small start-up companies and larger enterprise businesses.
Start-ups can usually expect to pay considerably less for their social media management services. This is because, in most cases, they have fewer social media channels that need monitoring, less posting and interactions to manage, and fewer add-on services like influencer marketing or social media advising. Many start-ups pay their social media manager a monthly rate to complete a number of specific tasks. A typical monthly plan might include:
Management of two or three social media accounts
Content creation and design
Customer engagement and customer service
This type of package might cost anywhere from $600 to $4,000 per month, depending on the specifics of the plan.
Enterprise businesses, in comparison, often need a much more customized management plan, which increases the cost of the overall service. Large companies might need additional social media supports beyond what a start-up requires, so many social media managers either charge a flat monthly rate with additional charges for special services or create a custom plan that meets the recurring needs of the company. Common social media management desires for large companies include:
Management of four or five social media channels
Content creation and design
Engagement and customer service
Influencer marketing
Campaign creation
Training and advising
Blogging
Large enterprises can expect to pay anywhere between $4,000 to $15,000 a month for a social media manager's services.
What Aspects of Social Media Management Are Wasteful to Pay For?
Many social media management companies offer plans or packages that include a basic set of services for a fixed monthly fee. These plans usually cover your bases for key social media management strategies. Alternatively, some firms or social media management freelancers charge by the specific service rather than by a set plan.
If you're looking to save money on your social media budget and hoping to hire a social media manager by the service, it's usually not worth paying for every single service they offer. Consider skipping these aspects of social media management to save money:
Analytics — Many social media sites have built-in analytics for business accounts. Rather than paying someone to review them for you, take a quick look at them regularly to see what's working and what's not working.
Brand building — If your social media campaigns are working, then you're building your brand's reputation. You shouldn't need an entirely separate strategy to help build your brand further.
Research — Conduct your own audience research to know who your customers are, where they are, and what they like.
Digital tie-ins — Add your own links and buttons on your website to link to your social media pages and vice versa.
Your strengths — This one is general, but if you or someone on your existing team has experience or a specific skill dealing with social media management, use those capabilities before hiring a more costly outsider to do it for you.
Social media management can be incredibly helpful for many businesses. With a full-service social media management firm at the helm of your social media channels, you should start to see better brand recognition and customer conversions. However, this service comes at a price, and the more you want out of your management team, the more it will cost.