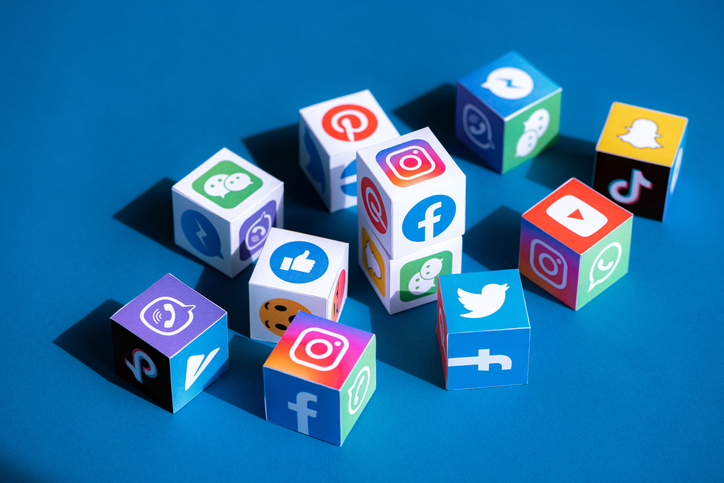 Quick Navigation:
---
Social media use is more prevalent than ever, with 90.4% of millennials, 77.5% of Gen Xers, and 48.2% of all baby boomers using social media on a regular basis. Because of its popularity, social media has become an important way in which companies and brands connect with the public and build a quality audience. With a good social media management plan in place, you can successfully leverage the prominence and popularity of these platforms to increase sales and draw in customers.
Image via Flickr by Sean MacEntee
Five Principles for Producing Good Social Media Content
Creating a social media marketing strategy goes far beyond simply starting a social media account. There are several actions you'll need to take regularly, sometimes daily or hourly, to ensure you're offering quality content to your audience and to keep them engaged. Here are five of the most important practices to incorporate into your social media management strategy:
Post at the right time and the right amount. Most social media platforms offer analytics for business accounts that make it easy to determine the best time to post. For example, you may notice that much of your audience is active on social media at 5:30 p.m. — this is when you want to post content to ensure they see it. Additionally, you should be posting the right amount. Many analytics tools will also show you how well your account is performing based on the frequency of posts, which you should use as a guide.
Build and maintain customer relationships. Successful social media marketing is based on building relationships with your audience and getting them to trust your products, services, and brand. The best way to do this is to interact and speak with your customers, rather than posting or talking at them. Take time to understand who your audience is, their likes and dislikes, and what stage of life they're in. Then, use this information to create engaging content that directly speaks to your audience.
Reply to customers quickly. Customer responses, comments, and other interactions are highly valuable when it comes to social media marketing. Plus, the nature of social media means that many users anticipate quick responses and think poorly of individuals or companies who don't respond promptly. Make it a point to check your direct messages, mentions, and comments on a daily if not more frequent basis and respond as soon as possible.
Share feedback from customers. Sharing positive feedback from customers on social media is a great way to build excitement and interest as well as gain trust with your audience. There are several tools you can use to share customer reviews such as Khoro's Community Syndication.
Analyze results to optimize social media marketing campaigns. You should regularly analyze the results of your social media efforts and make adjustments as needed to optimize resources and strategies. Consider an A/B testing method for specific marketing tactics and regularly analyze your analytics on each platform to ensure your engagement is growing.
What Are the Top Social Media Platforms?
Understanding the different social media platforms will help you decide which one or ones are right for your company. The most popular platforms include:
Facebook – Facebook is the top platform and more than 2 billion people use it on a regular basis. This platform is ideal for both B2C and B2B organizations. Facebook allows for various types of content, much of which perform well. Popular content types include Facebook Live, images, Stories, and text.
Twitter – Twitter is another popular platform that is primarily based on posts that are text, videos, or images. Twitter's audience is younger, with 44% of users being between the ages of 18 and 24. This platform is best for promoting company events, sharing web content, and asking questions to your audience. Any organization can use Twitter, and no one vertical performs better here.
Instagram – Instagram has quickly risen to be the second-most-used social media platform and has more than 1 billion users worldwide. This app is highly visual, so high-quality images and videos perform the best. Instagram is used by a wide demographic that includes preteens, teens, young adults, and those in their early 30s.
Other platforms to consider based on your business' target audience include YouTube, Snapchat, Pinterest, and LinkedIn. There are also several emerging platforms, like TikTok, that are quickly becoming popular choices in social media marketing. TikTok currently has more than 500 million users and has a primary demographic of 16 to 24 year olds, making it ideal for brands targeting a younger audience.
What Does a Social Media Manager Do?
Social media managers are typically the people who are responsible for creating and managing a company's social media platforms. These professionals use their expert knowledge in marking and social media platforms to promote companies, build awareness around brands, and attract and engage customers.
Common duties a social media manager performs on a regular basis include:
Create engaging content for a company and post content across social media platforms
Respond to customers on social media
Identify and study the target audience and center content around these findings
Track and analyze social media engagement and performance rates
Stay up to date on the latest social media and marketing trends to ensure optimized and relevant social media strategies
What Are Some of the Best Social Media Management Tools?
There are several great tools you can use in social media management, including:
Hootsuite – This app allows you to schedule content posting for all of your social media platforms in one place. It also provides monitoring and analytic reports and uses more than 200 metrics to provide current performance results.
Loomly –  Loomly is an app that will suggest trends, hashtags, and events related to your industry or current hot topics to give you ideas for content.
Sendible – This is another great tool that is an all-in-one social media management system. Sendible connects with several popular platforms and allows you to schedule and optimize content and generate leads. It also offers a host of analytics tools and several reports to keep you up to date on your performance.
Taking time to build a solid social media management strategy is a great way to draw in new clients, increase your brand's awareness, and improve sales.