Advertising Tips for Facebook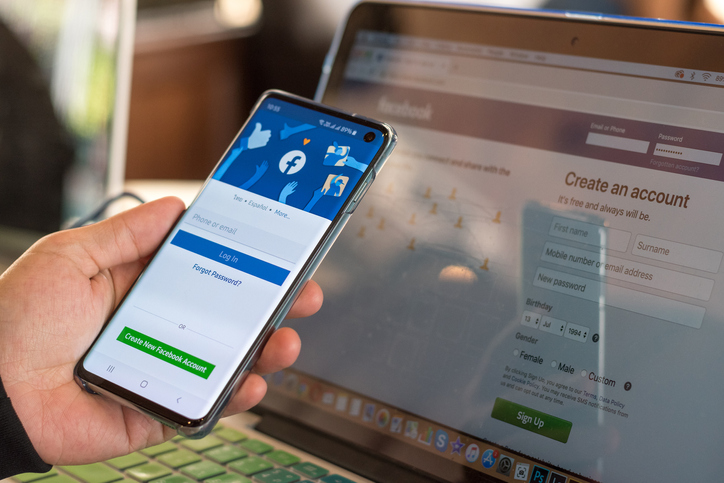 Quick Navigation
---
Facebook advertising is a powerhouse marketing strategy. With over 2.7 billion users as of the second quarter of 2020, your company has the ability to reach an incredibly wide range of potential customers by advertising on the social media site. Maximizing your impact through Facebook advertising can have impressive results for your customer conversions, brand awareness, and overall sales and revenue. Use these tips to help you make the most of your Facebook advertising strategy and attract the attention of interested consumers.
1. Target Your Demographic
You can have the best ad in the world, but if you show it to a consumer who has no interest in your product, it won't have any impact. Use Facebook's targeting to find users with interests that overlap with your brand, company, products, and services. Those are the users who will respond to your ads.
Image via Unsplash by neonbrand
2. Watch Your Competitors
Facebook has an impressive amount of data and analytics on its users that you can access to help inform your marketing strategy. One such feature is called Pages to Watch. With it, you can select Facebook pages you're interested in tracking to see how the content they post performs and compare it to your own. For example, you might choose direct competitors, big names in your industry, and related businesses who share a target demographic with you. Review the posts on Pages to Watch to see the content Facebook users respond to and emulate that on your page.
3. Share From Instagram
Studies have proven that posting from Instagram to Facebook can have a pretty dramatic impact on user engagement over posting directly to Facebook alone. In fact, posts that come from Instagram tend to have roughly 23% more user engagement than content you post directly to Facebook.
4. Avoid Hashtags
Hashtags work well on Twitter and Instagram, but they're less impactful on Facebook. When creating content for Facebook, skip the hashtags and focus on the content itself to draw in users and motivate them to engage with your posts and content.
5. Consider Timing
When you post is sometimes just as important as what you post. During the day, lots of people, both companies and individuals, are posting an enormous amount of content. It's easy for your posts to disappear from users' feeds quickly. Try posting late, between 10 p.m. and midnight, for more visibility.
6. Know Your Audience
Another excellent analytics tool Facebook provides is Audience Insights. By reviewing the data in Audience Insights, you can gather important statistics about the users that engage and interact with your content, like their:
Age
Job title
Gender
Education
Lifestyle
You can use this information to optimize your ads for that specific audience better.
7. Create Videos
Video is king on social media, and Facebook is no exception. Video content is a user favorite, so take the time to create high-quality video content for your target audience. Embed your videos directly to Facebook rather than through a third party like YouTube for higher engagement levels.
8. Include Captions
Add captions to your videos. Many people scroll through their Facebook feeds on their phones while they stand in line at the store or wait for their food at a restaurant. Most people keep their phone volume off in public places, meaning if your videos aren't captioned, they're likely to scroll right past without engaging since they can't understand the language.
9. Seek Input
Create posts that seek input from users. You can ask your audience for feedback on a new logo option or ask for new tagline suggestions. Any content that encourages users to share their opinions and engage with your posts will help boost your visibility.
10. Keep It Short
While Facebook gives you the option for long-form posts, most users scrolling through branded content aren't going to take the time to read a lengthy post from a company. Keep your posts to around 150 characters — that's short enough that most people will get the message, even if they're just scrolling by.
11. Use Stories
The Facebook Stories feature is a relatively new engagement tool you should take advantage of. Since the images and videos disappear after 24 hours, users don't expect super high-quality production from Stories. Using this tool is a great way to show your brand's authenticity and engage with potential customers at a high frequency.
12. Retarget
Notice which users are stopping to watch your videos and then retarget them with a specific ad related to the video content. Even if they don't click through, you're helping build positive brand awareness.
13. Optimize for Mobile
More and more people access Facebook on their mobile devices rather than their laptop or desktop computers. Evidence shows that mobile Facebook users have short attention spans and spend an average of 1.7 fewer seconds looking at content than they do on laptops or desktops. Ensure your content is snappy and presents your important value proposition immediately to increase the likelihood the potential customer sees it.
14. Target Lookalikes
You can use Facebook lookalike audiences to target Facebook users who don't currently receive your ads but match your target demographic. Consider segmenting your marketing and ads for current customers and lookalikes so you can better speak to each type of audience.
15. Consider Slideshow Ads
Creating unique video content is often time-consuming and costly. An alternative that can glean similar levels of engagement from users is a photo slideshow. Select high-quality images that represent your brand, and pair them with music and voiceover for a video-like effect.
Optimizing your Facebook advertising for maximum engagement and customer conversions can vastly improve your overall digital marketing strategy.