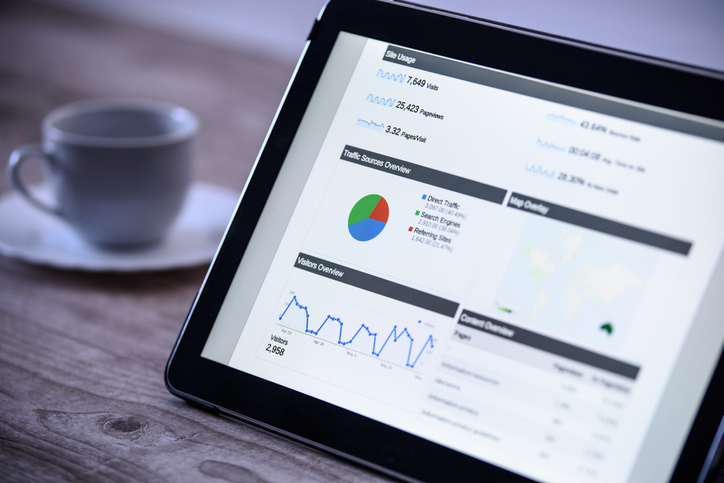 Quick Navigation
SEO is a multi-faceted endeavor. While many people are familiar with the use of keywords and comprehensive content as a way to boost SEO, not everyone is aware of the technical side of SEO. Understanding what technical SEO is and how it impacts your overall SEO strategy can help you make the most of your digital marketing strategy.
What Is Technical SEO?
Technical SEO is the behind-the-scenes coding and website optimization that takes place to enhance your website for the search engine to crawl and index your content. Common components of technical SEO include:
Sitemaps
Keyword research
Meta tags
Linking
JavaScript indexing
Page load speeds
Before Google can rank and list your website for searchers, it first has to review your page to see the general quality of the website and the specific relationship to the searcher's query. Technical SEO ensures your website is easy for Google to read, parse, and understand for better rankings.
Image via Unsplash by alizeebaudez
How Does Technical SEO Impact Things?
Technical SEO is vital to successful ranking. You can spend lots of time adding keywords to your page and introducing new content to your website, but if Google can't easily crawl and index your site, then all that work is moot. Technical SEO practices ensure your site meets the "under the hood" criteria for effective ranking, so your visible SEO endeavors actually work. Review a couple of specific ways in which technical SEO impacts overall rankings:
Crawlability – If your website's back end isn't well-designed and updated, it can negatively impact the search engine's ability to crawl, or read, your website to accurately index the contents and rank it accordingly. You want your code to be free of 404 errors and your sitemap to list every URL on your page, among other technical optimizations.
Usability – User experience also affects your overall ranking. Technical SEO has a major impact on how long people stay and interact with a website. Consider factors like loading speed, mobile usability, and overall security when assessing your technical SEO.
You can run a technical SEO audit to see how your website stacks up on the backend if you're not satisfied with your frontend SEO tweaks and improvements. Follow these steps to complete your own technical SEO audit:
1. Perform a crawl
Begin by performing a crawl on your site to see how effectively it captures all your content. Lots of third party sites out there can help you run your own crawl and give you feedback on your technical SEO.
2. Identify issues by severity
Look at your report after your crawl. Most of the third-party SEO crawl tools identify the issues by severity and priority. Look at those issues that are majorly impacting your SEO and make a list of every problem you want to fix.
3. Create a plan
You can structure your plan for fixing your backend SEO issues by simplicity, cost, or severity. For example, it's relatively easy to fix 404 errors — consider eliminating those immediately. Other problems, like page loading speed or lack of mobile adaptability, will take more legwork. Create a plan with your team to tackle in a realistic time frame all the problems you found.
4. Fix issues
You may need outside help if you don't have an in-house web developer on your team. Consider reaching out to a web developer or a digital marketing company with technical SEO experience to help you manage any large technical SEO problems outside your wheelhouse.
5. Reassess
After you've addressed the issues you found in your initial technical SEO crawl, perform a second one to see how your site fares. If there are additional issues or unresolved issues, go back in and fix those up for a high-quality ranking.
What Specific Technical Factors Fall Under the Technical SEO Umbrella?
When assessing your technical SEO, you should know which specific technical factors to look for and improve. Websites with excellent technical SEO often share these factors:
Speed
Site speed impacts your ranking on a search engine results page, or SERP, since users are more likely to stay on and interact with a website that loads quickly.
Crawlability
High-ranking sites are well linked internally, making it easy for the search engine's bots to crawl the page and effectively index the contents. Sites that don't have active or cataloged links make it challenging for bots to find all your content.
Active Links
Ensure all your links are active and accurate. Remove inactive or broken links so the search engine's bot can easily crawl your site. Broken links are a technical issue, but they affect user experience on the front end, too. Users are likely to be frustrated by broken links and non-existent pages, prompting them to head to a competitor's site.
Original Content
Duplicate information can confuse the search engine's bots, making it harder for them to accurately crawl and index your website. Ensure your content is original across your full website.
Security
Websites that use HTTPS to ensure their own data and their visitor's data is and stays secure receive higher SERP rankings than those that do not.
Structured Data
Structured data allows the search engine bots crawling your page to better understand the content of each URL. Often, those sites that use structured data receive higher rankings and rich snippet inclusion, which helps searchers learn more about the site from the SERP.
XML Sitemap
XML sitemaps help search engine bots quickly and accurately scan all the URLs on your website. Ideally, your website's internal linking also does this, but an XML sitemap can ensure the bot doesn't miss anything in case your internal linking is missing a few URLs.
Hreflang Tags
This technical SEO tactic is ideal for companies that operate in multiple countries and languages. Using hreflang tags helps ensure your website appears in the correct language.
Technical SEO is an important aspect of your overall SEO strategy. Get to know the basics and perform a technical SEO audit to ensure your website is ranking as well as it should.