What Is a Social Media Manager?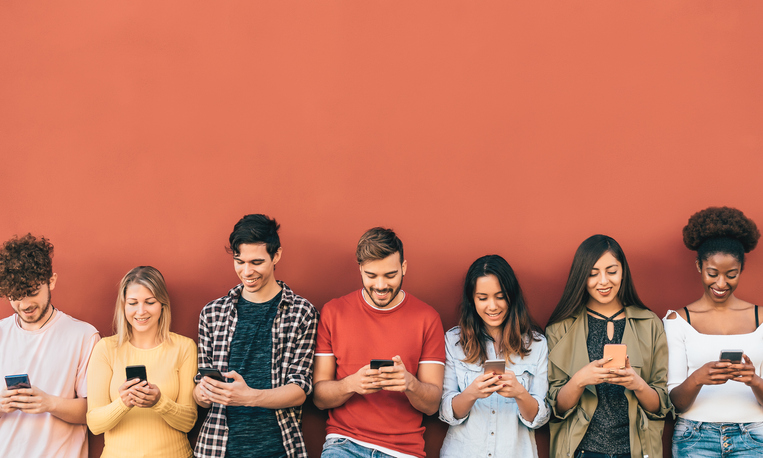 Quick Navigation
Social media managers perform a key role in developing a company's brand and establishing a welcoming, engaging voice for the business. By guiding the strategy of a brand's social media posts, social media managers are able to build connections with their target audience and curate all kinds of social media content to better accomplish company goals. Understanding the duties and responsibilities of a social media manager is essential for any marketing professional who works with social media campaigns.
What Is a Social Media Manager?
A social media manager is a marketing and customer service professional who oversees all of an organization's accounts and posts on various social channels. They monitor customer interactions on their website, respond to comments and concerns, curate posts, and interact with other brands. Social media managers are instrumental in guiding an organization's digital marketing strategy and building a brand's web presence. Social media managers might oversee a larger team of social media editors, customer service associates, designers, and brand ambassadors.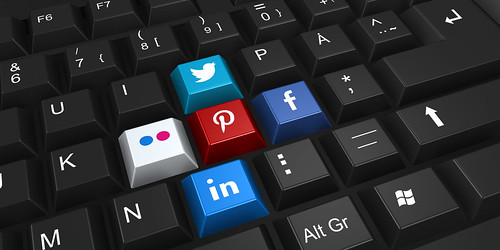 Image via Flickr by Shahid Abdullah
What Is a Social Media Manager Responsible For?
Social media managers are in charge of both the creative and analytical elements of running a website's social media. They develop plans for creative content through text posts, images, videos, hashtags, and other shareable content. They track user engagement on their posts and collect data about their social media followers to determine the impact of various posting strategies and drive more relevant content production. Social media managers are also responsible for promoting their organization's goals on social media and responding to critiques, all while maintaining a relatable, cohesive brand voice.
Types of Social Media Management
There are several types of social media management activities that a social media manager oversees:
Market research: Social media managers gather market research about their audience so they can make posts that appeal to their target demographic. They research customers and competitors to get a sense of what kinds of social media posts get the best conversions for their business.
Content creation: Creating shareable images, infographics, quotes, links, and other content is one of the main types of social media management. Social media managers often create platform-specific content for different social media channels to reach different types of social media users.
Post scheduling: Determining post frequency is another important element of social media management. Deciding when to post various content can have an impact on its overall reach and the quality of the social media page as a whole.
Audience engagement: Social media managers also have to keep the audience engaged with responses to comments, promotions, and re-posts of fan content. Instead of simply creating shareable content, social media managers should also be able to interact with relevant content in their community and industry.
Social Media Management Roles
Large organizations may have multiple people working in a social media management role, especially if they have highly engaged communities across multiple platforms. Here are some of the roles that a social media manager might work with when carrying out an organization's social media strategy:
Copywriter
Graphic designer
Digital media producer
Metrics analyst
Customer service representative
Brand manager
Top Social Media Management Qualifications
Social media managers may have different types of experience with marketing and public relations, but they should have these key skills and qualifications to ensure they can successfully coordinate engaging social media posts across platforms:
Written communication: One of the top skills social media managers must have is strong written communication. They need to be able to accurately express themselves in a text format to respond to comments and write compelling posts. Experience in copywriting is highly sought-after for social media managers because it indicates their ability to conform to a particular tone and writing style while also paying attention to grammar and syntax rules.
Adaptability: The social media landscape is constantly changing with new trends starting and ending every minute. Social media websites regularly update their interface and services, leaving social media managers to quickly learn about nuanced changes and train their team to adapt to the updates. Good social media managers have experience working in a highly flexible, fast-paced environment where they quickly learned and implemented new skills.
Experience with analytics: Because social media managers regularly deal with large amounts of customer data, perform keyword research, and use search engine optimization strategies, experience with data analysis and research tools is essential.

Web design: Social media managers may have to do some basic coding and web design to create customer headers, backgrounds, and other images on their social media profiles. While they don't have to be experts, a background in HTML and visual design can help a social media manager customize their brand's page.
Leadership and delegation: Depending on the size of the organization, a social media manager may have to coordinate the activities of multiple marketing professionals. Social media managers should be skilled in task delegation, able to assign duties to team members based on their strengths while maintaining consistent quality.

Attention to detail: Social media managers should be able to deal with an influx of comments and interactions without letting any complaints or questions slip through the cracks. Skilled social media managers are detail-oriented and organized so they can handle the public relations aspect of social media and keep customers engaged.
Good judgment: Once someone makes a post online, it becomes a part of the internet forever. Social media managers need to have a history of exercising good judgment to ensure that they don't make an embarrassing mistake on behalf of the company. Many businesses use a humorous tone on social media, so the social media manager should understand when jokes are appropriate and when they could be bad for the brand.
Social media management is the core of a company's online presence and makes businesses and brands more accessible to the everyday consumer. It is a key digital marketing role that controls one of the first points of contact for potential consumers.